YouTube Rank Tracker: How to Check Your YouTube Rankings
The undisputed champion of search engines is Google. Whenever we even hear the term 'search engine,' most of us think of Google right away (followed by Yahoo! and Bing).
But sometimes people forget there's a search engine out there we all know and visit daily. This search engine is so vast and powerful in its field that it leaves Google entirely in the shadows when it comes to search volume.
We're talking about Google's protégé: YouTube, the BIGGEST video search engine in the world.
Many don't see YouTube as a search engine–just a source of cat videos, memes, and fails. However, it's the most prominent video search engine globally and the second-largest general search engine in the world, dwarfing Yahoo! and Bing combined.

It's also the second-most-visited website on the internet, following Google, with 22.8 billion monthly visits.
What does all this mean for you and your business?
It means that you NEED to be focusing on YouTube! It can bring tons of traffic and revenue to your business.
However, to tap into that, you need to rank near the top of YouTube's SERP, which means you need to start tracking your YouTube ranks as soon as possible.
This article will teach you what YouTube rank tracking is, why it's essential, and how to do it well.
In the article we'll cover:
Let's jump in!
What Is YouTube Rank Tracking?
Although YouTube was acquired by Google in 2006 and is nested under the same technological umbrella, YouTube has its own unique ranking algorithm determining where a video is placed in its search index.
In other words, you can't just assume that your Google SEO strategies will work on YouTube.
There are SEO methods and strategies targeted explicitly for YouTube to get videos to rank high for specific search terms.
Like optimizing your websites for Google, optimizing your videos for YouTube will require you to accurately track your ranks on YouTube's search index and see how they change.
To do that reliably, you need a rank-tracking tool. Unfortunately, while it's possible to check your videos' ranks without a tool, it isn't very efficient.
YouTube shows you personalized search results based on your view history, so your watch history will influence your YouTube SERP.
A YouTube rank tracker can show you your ranks without being influenced by your history, which gives you a more accurate view of your ranks.
Second of all, if you run a video marketing campaign or promote content on YouTube, you will most likely need to keep track of several videos. Each will use different keywords, so data management and time savings also become issues.
A YouTube rank tracking tool fixes this issue by keeping track of hundreds or thousands of terms around the clock!
Is YouTube Tracking Important?
Almost everyone recognizes the value of SEO. Without it, you'll never get your videos on the first page of the YouTube results.
However, do you also recognize the importance of tracking your YouTube ranks?
Ranks aren't static. They're constantly changing, which means you can't just "set it and forget it." You have to keep up with them constantly to ensure they aren't dropping.
Without YouTube rank tracking, it's nearly impossible to keep up with all your ranks for the different keywords that your videos target.
In other words, it's imperative to use a YouTube tracking tool. Without it, ranking high will be more difficult (if not impossible).
The Benefits of YouTube Tracking
We've established that YouTube tracking is essential, but just how much do you stand to gain by tracking your YouTube ranks?
More than you think.
There are so many ways that you can benefit from tracking your YouTube ranks, but we're going to focus on 4.
Improve your ranks

Get more views

Make improvements over time

Fix disasters
In this section, we'll go into each of these benefits in-depth, then we'll move on and show you how to use ProRankTracker to improve your YouTube ranks.
Improve Your Ranks
If tracking didn't ultimately help you improve your YouTube ranks, it would be a waste of time.
Fortunately, that's not something you have to worry about.
Tracking your ranks helps you make better decisions about your SEO, which improves your ranks.
For example, let's say you're targeting 2 keywords: "fish food" and "organic fish food" (because you run a pet store). 
Since you're tracking your ranks, you quickly realize that "organic fish food" ranks higher than "fish food." So you can adjust your strategy to focus more on that keyword and other similar search terms.
This kind of analysis is difficult without tracking, but tracking makes it quick and easy.
Get More Views
As your ranks improve, you will start to see more views on your channel.
If you can get your videos onto the first page of YouTube results for any search term, you should see a sharp increase in views.
If you're using your YouTube channel as a way to promote your business and send traffic to your website, you should also see an increase in traffic to your site.
In other words:
Better ranks

More views

More website traffic

More sales
Tracking can help you improve your YouTube ranks, which ultimately earns you more money!
Make Improvements Over Time
Do you remember what your ranks were a year ago? How about a month ago?
Last week?
Knowing how well your ranks are progressing can be tricky without a YouTube rank tracking tool. However, knowing your progress over time is vital for assessing your success.
YouTube rank tracking makes it easy to keep track of your improvements over time. For example, you can easily compare your ranks last year with your ranks this year.
Over time, you'll notice that tracking helps your ranks improve over time (even if there are ups and downs in between).
Fix Disasters (Before They Happen)
Everyone's worst SEO nightmare is facing a sudden disaster that you weren't expecting.
Maybe you're facing a Google penalty, a competitor attack, or algorithm changes that are hurting your ranks. 
Whatever the cause, disasters happen, and they can happen quickly.
Tracking can help you avoid disasters by alerting you to the telltale signs that one is coming:
Lowering ranks

Drops in traffic

Increased competitor ranks
If you're tracking your ranks with a tool like ProRankTracker, you can fix rank-destroying disasters before they occur.
Pretty cool, right?
Some people think that tracking is "extra" on top of SEO, but it's just a bare minimum to keep your videos high on the YouTube SERP!
How to Use ProRankTracker for YouTube Tracking
Until this point, we've been covering the fundamentals of YouTube rank tracking. It's essential to understand why rank tracking is necessary before learning how to do it well.
However, for the rest of this article, we'll focus on the practical side of rank tracking. First, we'll show you how to use ProRankTracker to track your YouTube videos' ranks accurately. Then we'll give you some tips to improve your ranks moving forward.
YouTube Rank Tracking
This is the most basic and needed feature, showing you your video's position within YouTube for a given search term.
Use the Add Wizard tool to add YouTube videos for rank tracking on ProRankTracker.
Input the URL of the YouTube video

Choose the keywords you want to track (more on this later)

Check the YouTube box

Specify the country and language of the target audience

Click "Save"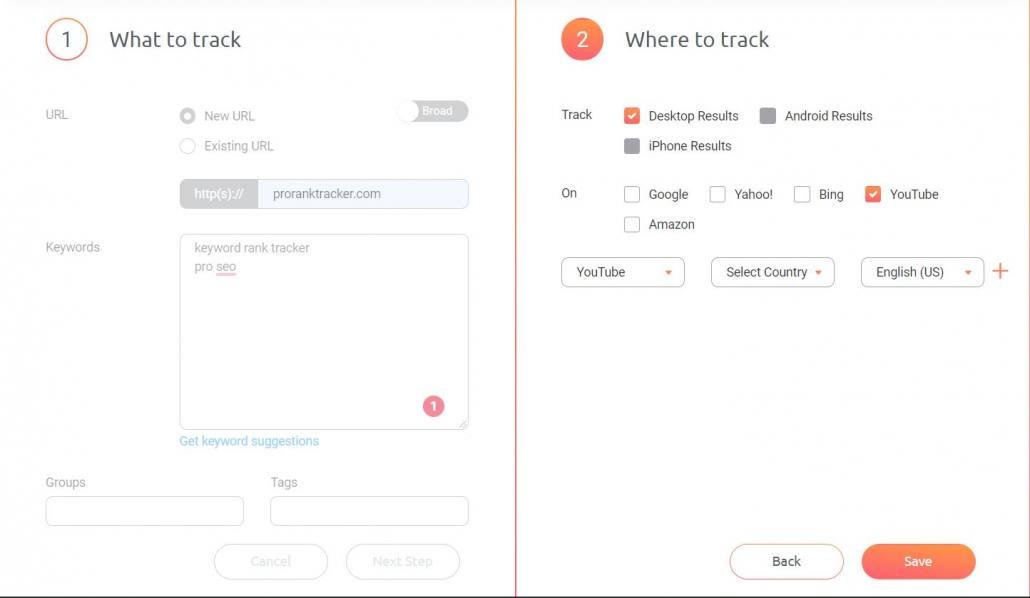 After adding your videos and keywords, you'll be able to track those ranks using all of ProRankTracker's Rankings Views.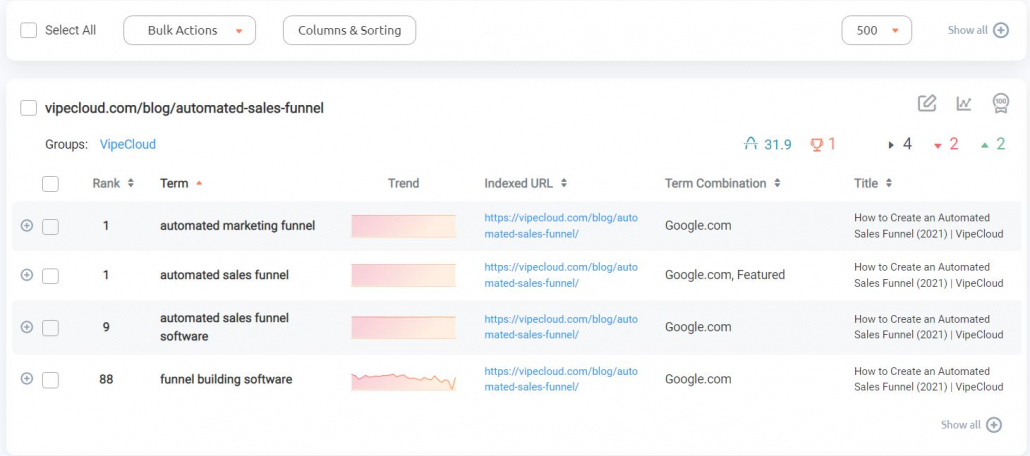 Each ranking view shows detailed data that can help you understand your ranks better.
The dashboard shows a broad overview of your URLs (or videos) and their keywords.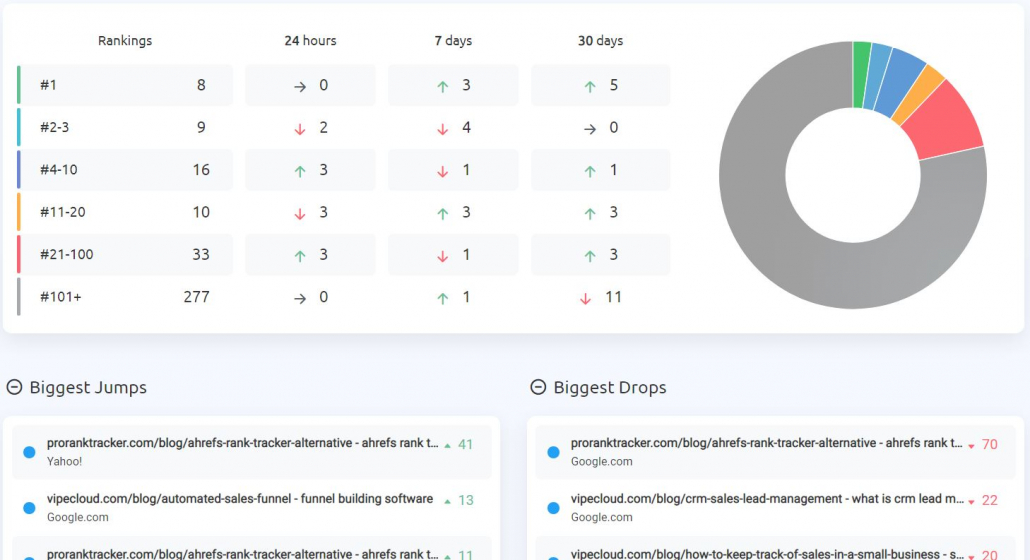 The URL View organizes your data based on your URLs. Under each URL are the keywords that you're tracking for it.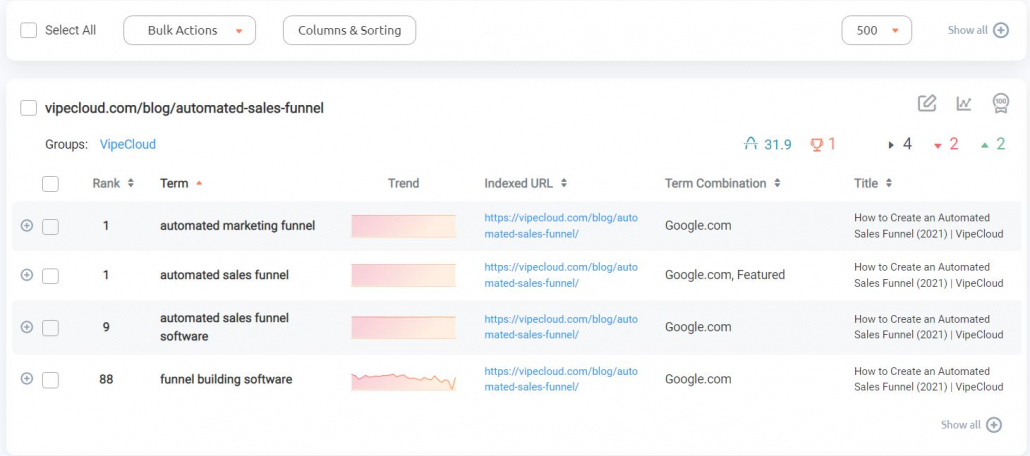 The Term View organizes data based on your tracked keywords. It allows you to compare the same keyword across multiple URLs or videos.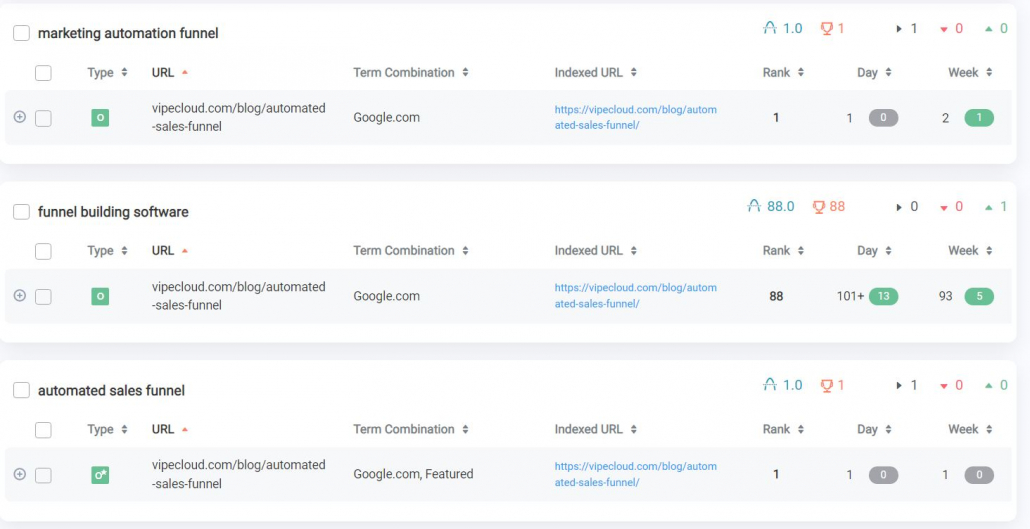 The Daily View gives you a historical graph of a video's ranking performance.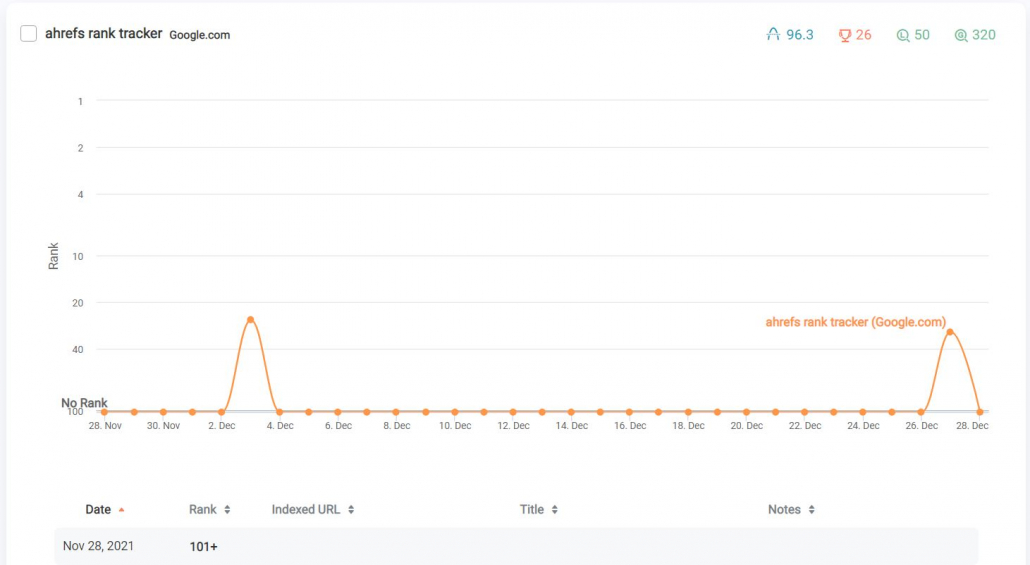 The full SERP view shows you the results page for the keyword you're tracking, as well as giving you data to help you understand your competitors.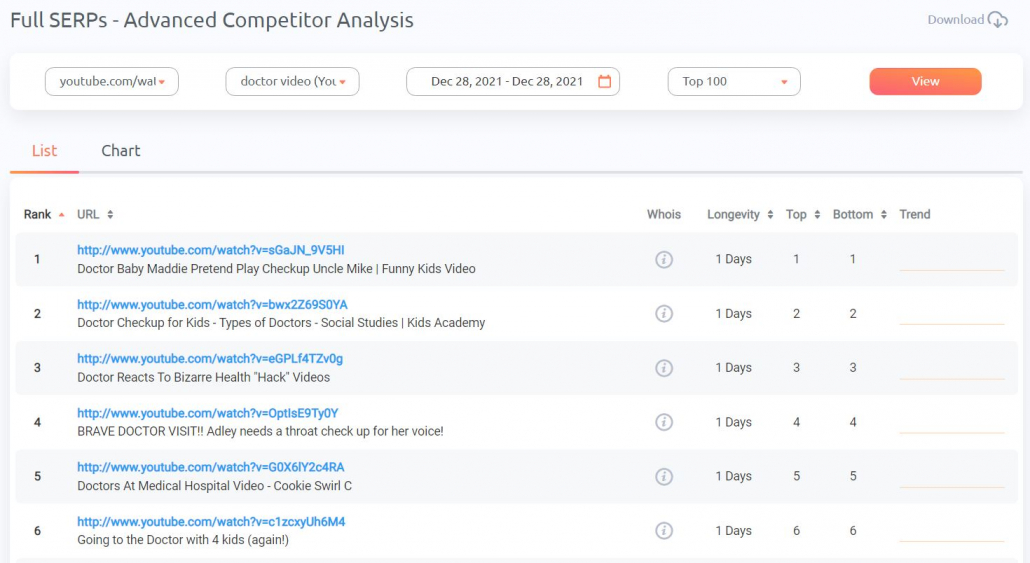 The data tables are dynamic and can be customized to show up to 12 data columns of your choice.
Ranking high on YouTube can also influence your Google ranks positively, as Google features direct search results from YouTube as a SERP video feature: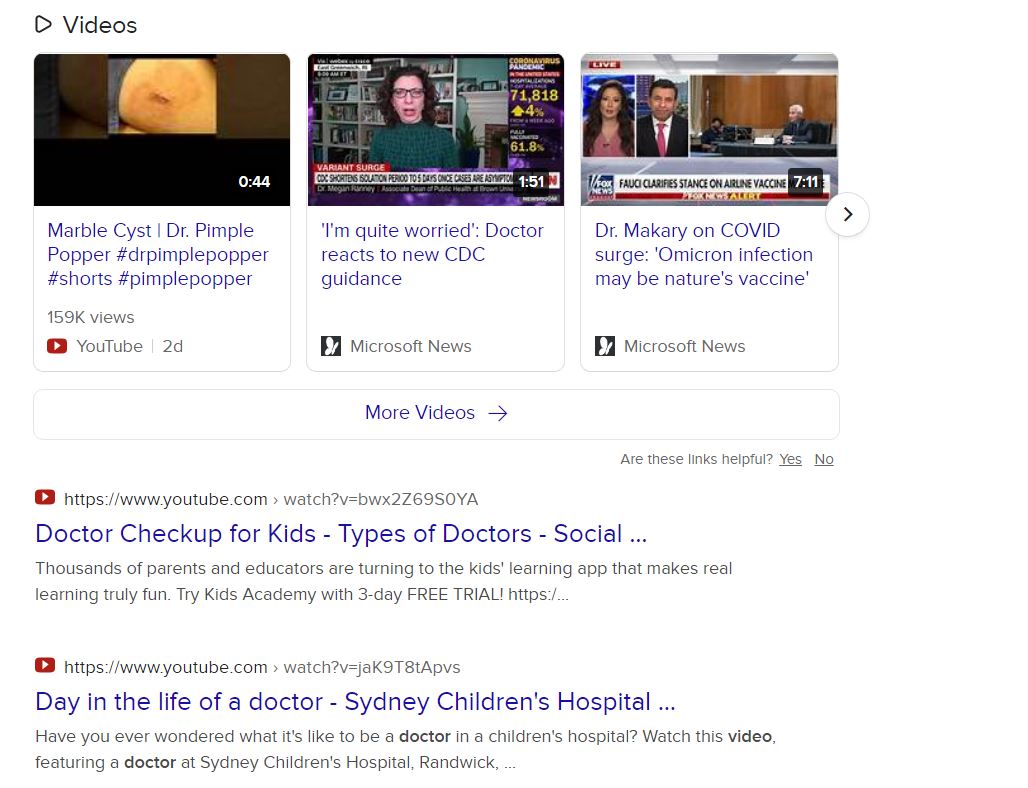 We recommend that you also add your video to be tracked on Google and Google video (and any other relevant search engine) through the Add Wizard as well as on YouTube.
Daily progress charts
Let's focus more on the Daily View mentioned above.
One of the best ways to see the bigger picture and the overall progress of a video rank is with a chart. Using the Daily View, you can see how your videos' ranks have changed every day over the last month.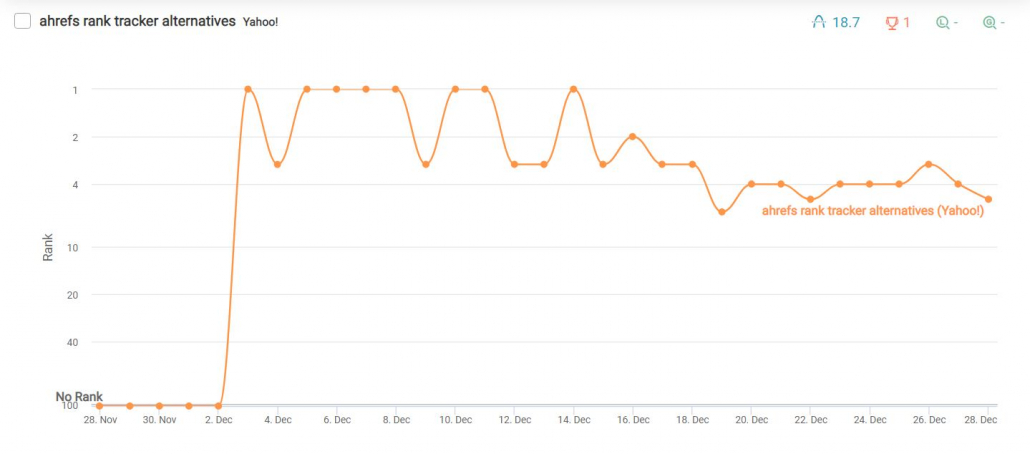 If there are any notes, they will show up on the graph by hovering over the points as seen above. The notes will also appear in the daily breakdown table below the chart: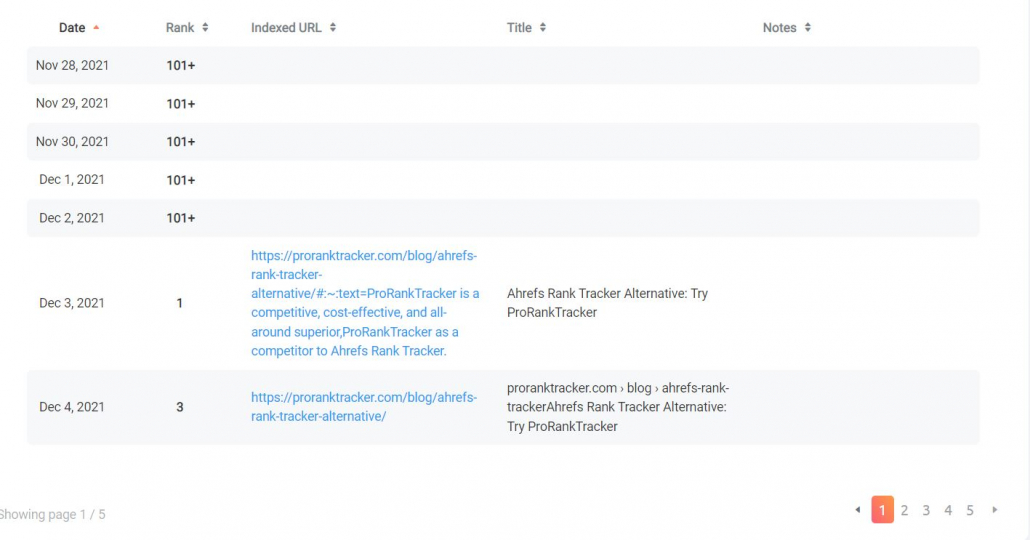 Adding and keeping up with notes is an excellent way to keep up with rank changes. Analyzing the graph and the notes you make can show important correlations about what possibly made the rank rise and fall.
You can even compare ranks for several terms in one chart and see showdowns of keyword vs. keyword, video vs. video, you vs. competitors, etc: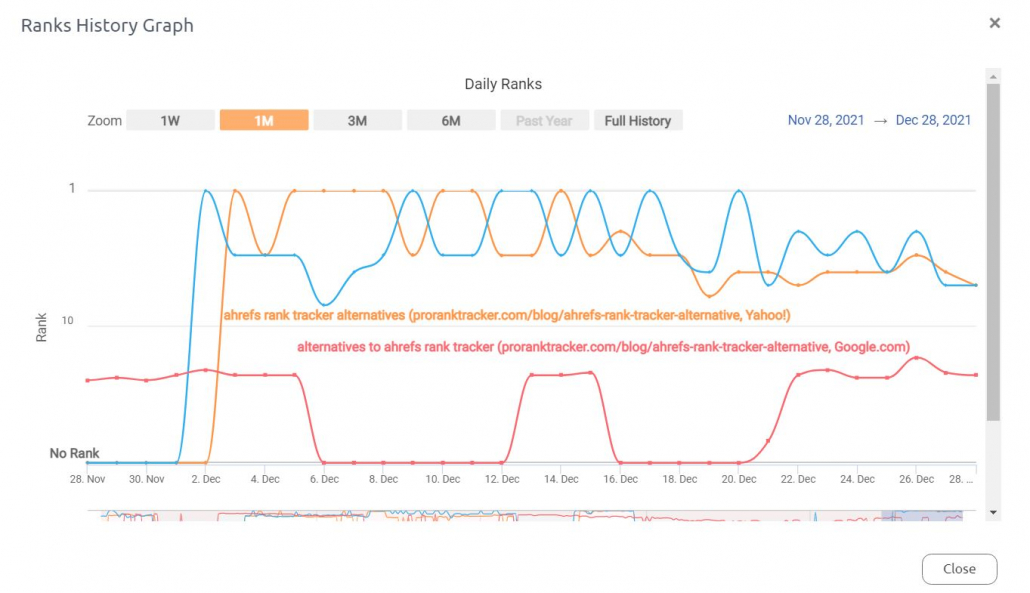 Reports
All the YouTube rank data PRT collects can be compiled into a report you can send to yourself, your colleagues, or your white-label clients. The most basic one is the Overview Report, showing the ranking data essentials: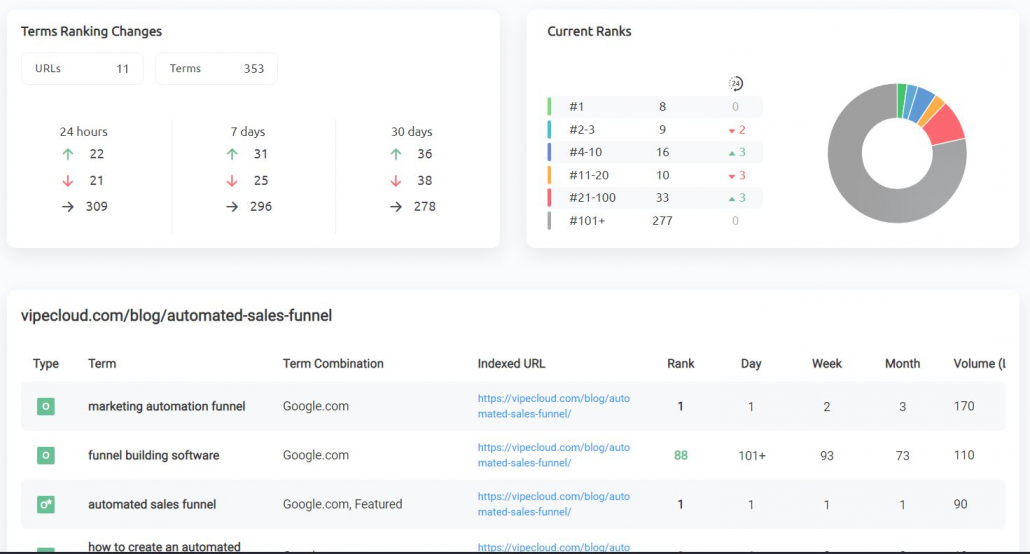 Reports can be generated as XLSX, CSV, and PDF files. You can also generate a live report that works as a web page. Your clients can login every day and see updated ranking data.
Best of all, you can generate as many reports as you like (get an unlimited report quota with any monthly plan). You can choose to download them or send them to a specified email address automatically daily (or on the schedule you specify).
The reports are 100% white label and are fully customizable with the option to add your own header and footer. ProRankTracker has more than 20 types of reports to suit your SEO needs.
Long-term Progress of a YouTube Rank
PRT saves your YouTube ranks from the moment you start tracking your videos. You can generate a report from any date at any time.
It's hugely beneficial to be able to generate reports of previous dates, because it enables you to compare your current ranks with your past performance. If your ranks are decreasing year over year, it means you need to adjust your strategy (which we'll discuss near the end of this article).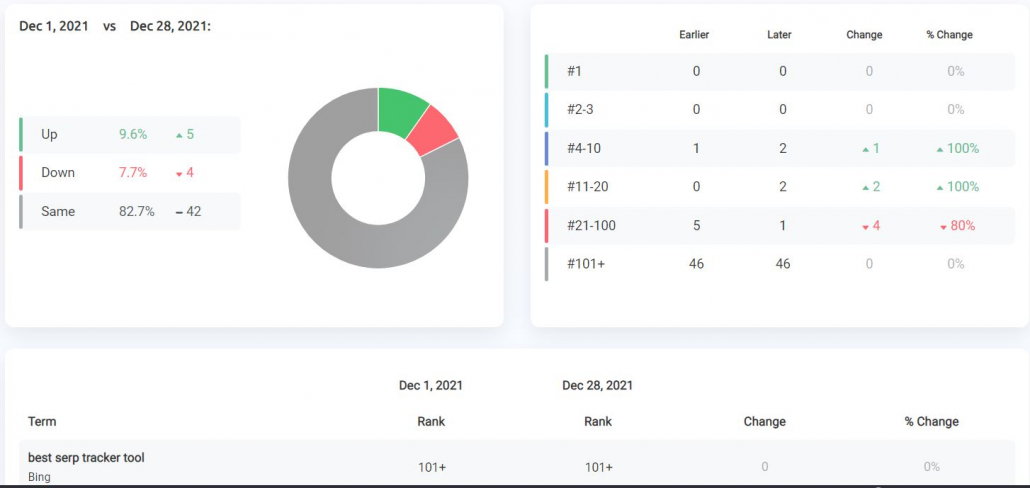 There are 3 types of date-comparison reports that you can generate:
Compare two dates (December 1, 2020 and December 1, 2021)

Compare two weeks (December 1-8, 2020 and December 1-8, 2021)

Compare two months (December 2020 and December 2021)
We highly recommend utilizing these comparison reports to see just how your ranks are changing over time.
Video Groups
Groups are an organizational feature that allows you to connect related URLs or search purposes. 
For example, you might run 2 YouTube channels for different clients. You can group the first client's videos and the second client's videos into separate groups, making them much easier to isolate for data analysis.
To filter your data by groups, just click the eye-shaped icon at the top of the screen and select the video group you want to look at.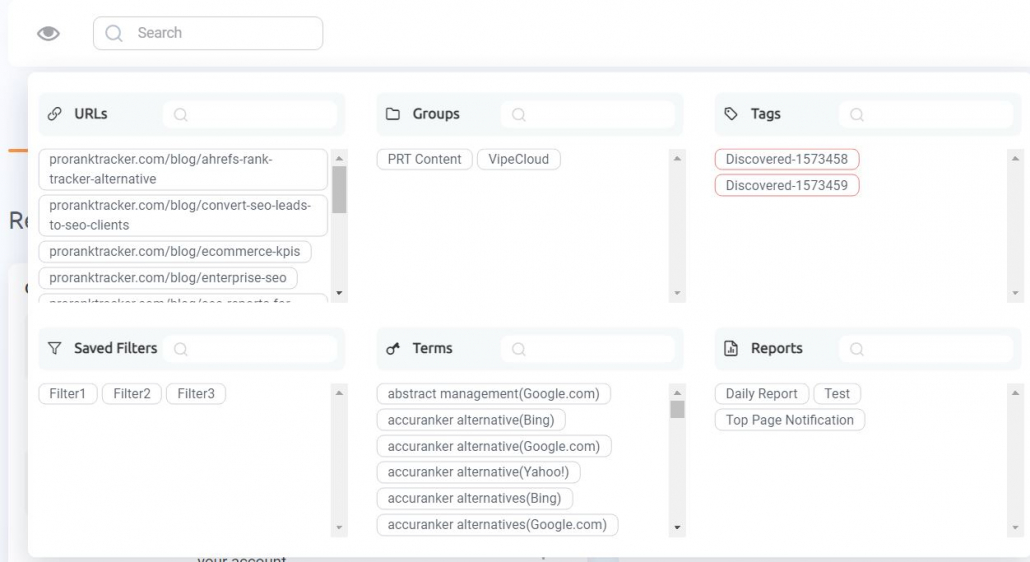 By grouping videos under the same channel, you will see all the relevant data of that channel in one place.
Keyword Suggestion Tool
Coming up with the right keywords to promote and track is a core element of YouTube SEO and marketing, just as it is for Google SEO. Unfortunately, coming up with keywords without a tool is often just a matter of guessing.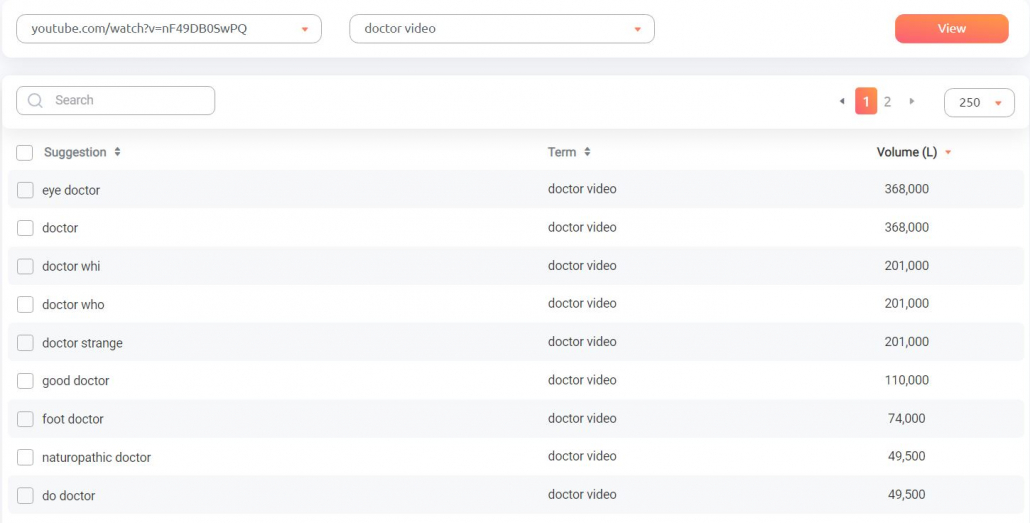 To help you come up with some quality keywords, ProRankTracker offers the Keyword Suggestion Tool. The tool's algorithm suggests valuable keywords based on your current keywords.
Update Frequency
Videos can become viral on YouTube in a flash and spread faster than a mean rumor among high schoolers. As a result, your YouTube ranks can change very fast and quite often.
To make sure your ranks are always up-to-date, ProRankTracker automatically updates your ranks every day. You also have the option to update on demand throughout the day.
Info is pointless if it's outdated, so don't overlook the importance of frequent updates in your search for a YouTube rank tracking tool!
Triggered Notifications
Have you ever wondered what would happen if one of your ranks dropped suddenly and you didn't discover it for several days?
That situation isn't all that uncommon.
YouTube ranks can be volatile and prone to viral outbursts and sudden drops due to algorithm changes. The best way to handle this is to simply catch it quickly and react before they become disastrous.
With Triggered Notifications, you can set various triggers for a rank and be notified when a trigger condition is reached. For example, you can set a condition such as a rank reaching the top 10 positions or dropping below the top 50.
You can set trigger notifications based on many different factors:
Reaching a certain rank

Dropping to a particular rank

Increasing/decreasing by a certain number of ranks or percentage

Hitting the top rank position

By setting good triggers, ProRankTracker will notify you the moment a rank makes any sudden moves you deem relevant. 
Take advantage of trigger notifications to keep you up-to-date whenever something important happens. Then, adjust your strategy accordingly.
API access
If you have a tool of your own that you want to feed YouTube ranking data to, ProRankTracker's API will allow you to combine it with the other tools you use.
Every agency plan comes with API access. If you have the technical know-how to implement the ProRankTracker API into your current tools, you can flexibly use PRT in a broad range of scenarios.
Accuracy
Since ProRankTracker constantly monitors algorithm and markup changes made by YouTube, it always ensures you get accurate ranks.
In other words, PRT offers 100% accurate rank data for your YouTube ranks as well as your Google and other search engine ranks.
As you can see, tracking YouTube ranks with PRT is easy, and you even have some additional features to help you manage a successful YouTube SEO campaign.
YouTube is a massive search engine that is still growing and holds immense marketing potential. The PRT features we discussed here will help you conquer the YouTube search algorithm and get more views!
3 Tips to Improve YouTube Ranks
Tracking your ranks is half the battle, but you should also take specific steps to improve your videos' ranks over time.
If you research improving YouTube ranks online, you'll probably find 100 different strategies, so it can be hard to focus your attention on anything specific.
Instead of giving you ALL the strategies, we're going to focus on 3 of the most fundamental YouTube SEO strategies that are certain to help you improve your ranks.
Follow trends

Be consistent

Be specific
Follow Trends
Are you keeping up with the trends in your niche?
You should be!
Following trends helps you make videos that are much more relevant to viewers because it deals with content that they care about.
There are 2 excellent ways to keep up with trends in your niche:
Google Trends

Influencers in your niche
Google Trends is an excellent way to identify keyword trends online. Just search for your keywords and identify similar trending keywords. Different words trend at different times and the Trends graph can help you identify the right words at the right time.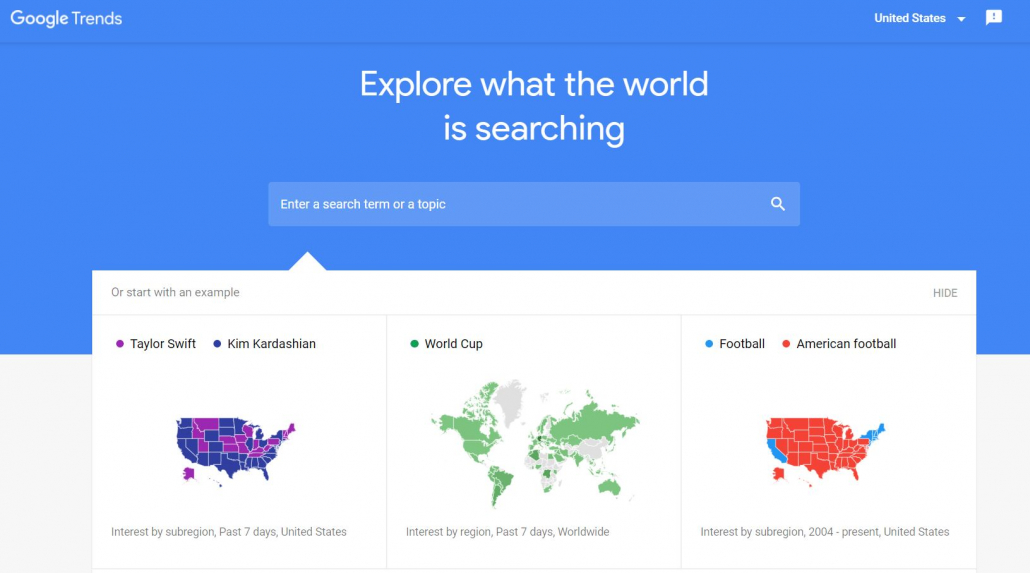 The second strategy is to pay attention to influencers in your niche. Identify the topics they discuss, the keywords they target, and the videos they create, then follow similar strategies.
You can use ProRankTracker's Keyword Suggestions tool to identify similar keywords to those the influencers are targeting.
Be Consistent
Most people are tempted to think that SEO and improving ranks happen overnight.
Unfortunately, they don't.
Ranks grow gradually over time, and the only way to get to the first page is to post over time consistently.
Not only should you consistently post, but you should also consistently be targeting one specific field.
For example, you shouldn't shift your focus from one thing to another when you don't instantly see increased ranks.
Be consistent in your theme, content, and message. You will slowly start to see dramatic improvements.
Use ProRankTrackers Comparison Reports to see how your ranks are developing over time. You will be surprised how much can change in 6 months!
Target Specific Keywords
Finally, make sure that you're specific in the keywords you're choosing. Vague or general keywords are unlikely to bring you significant traffic. It's also much harder to rank for those terms.
Instead, use ProRankTracker's Keyword Suggestions tool to find specific, long-tail keywords with lower search volume.
These keywords are easier to rank and are more likely to bring you significant traffic.
For example, let's say you run a local brewery. You don't want to target the word "beer." Instead, target "local craft beer" or something similar."
Specific keywords are likely to make the difference between Top-3 ranks and falling to the 2nd page!
Conclusion
YouTube rank tracking is an essential part of SEO, but it can also be pretty complicated!
Following the tips and strategies in this article will help you track your videos' ranks and improve them over time.
We highly recommend testing out ProRankTracker's free trial to see how much easier YouTube tracking is with a 100% accurate tool!
Good luck!
https://proranktracker.com/blog/wp-content/uploads/2018/02/youtube-rank-tracking-2.png
321
845
Jacob Statler
https://proranktracker.com/blog/wp-content/uploads/2020/11/prt-blog-1-1.png
Jacob Statler
2021-12-29 10:00:44
2023-02-10 03:19:11
YouTube Rank Tracker: How to Check Your YouTube Rankings