Fastest SEO Results: 7 Actionable Tips (No Backlinks Needed)
In this article, I'm going to walk you through 7 actionable SEO hacks to help you get the results you want — fast. 
If you want to get the fastest SEO results, you're going to need to be doing two things:
Using carefully executed short-term tactics.
And…
Implementing these short-term tactics into your long-term strategy.
While using these tactics will give you quick boosts in traffic, consistency will compound your results over time.
But the best part about these SEO tactics that we're about to cover? 
No backlinks are needed.
#1: Fix Foundational SEO Issues — Start with an Audit
The first thing you're going to want to do for quick SEO results is to perform a foundational SEO website audit.
Starting with an audit is essential because it will help you understand the status of your website and where it needs improvement. Do this yourself or have an SEO audit consultant do it for you.
Be sure to pull up a spreadsheet and list out all the issues you find as you go.
What is an SEO Audit?
An SEO audit is a process of examining how optimized your website is for search engines.
Google is always making updates, so it's beneficial to have an SEO audit at least twice a year. If not, technical errors on your site could start to hurt your rankings.
What are the Benefits of an SEO Audit?
Doing an SEO audit on a site is like getting a home inspection before purchasing a house.
Sure, you'll survive without one. But if you want to make sure your house has any underlying issues — including a weak foundation — you'll want to run an inspection first.
So in SEO terms:
After you do a thorough inspection of your website, you'll be able to implement any necessary repairs and get a quick win in your rankings.
Here are the best benefits of an SEO audit:
Reports website weaknesses

– Your website may have more weaknesses than you realize. By performing an SEO audit, you'll be able to reveal those weaknesses so that you can know where your website needs improvement.

Helps with organic search visibility

– Organic search visibility is how easy it is for people to find your website by searching on Google. By improving things like targeted keywords, you'll be able to increase your organic search visibility.

Improves conversion rates

– The more you improve your SEO, the more people will be able to find your website. And the more people visiting your website (that happens to be squared away), the more likely your conversion rates will improve.

Improves overall website performance

– Once you identify where your website needs improvement, you'll be able to boost website performance and the user experience.

Insight on which keywords you rank for

– You'll learn which keywords you do and don't rank for. The ones you aren't ranking for are missed opportunities to increase your site's traffic.

Understanding competitors

– During an SEO audit, you'll identify your competition and see what they're doing. When you see aspects of their website's SEO that are out-doing yours, you can take from it to implement it to your site. 
What Does an SEO Audit Entail?
An SEO audit typically involves checking your analytics, fixing fundamental website issues, organizing the website structure, optimizing page speed, analyzing website design, cleaning up content, checking your backlink profile, observing competitors, and tracking keyword rankings.
If you're only concerned about your website's technical issues – a technical SEO audit service would suffice. This is a comprehensive review of your website's technical SEO factors, including on-page optimization, site structure, redirects, security, and more.
#2: Optimize Metas for Click-Through Rate (CTR)
The next thing you'll want to do for fast SEO results is to optimize all meta tags.
Optimizing meta tags is essential for click-through rates and a solid SEO structure.
What are Meta Tags?
Meta tags give search engines important information about a web page. They tell search engines how to display details in search results and to visitors.
The most important meta tags to optimize for search engines are:
Title tag

Meta description tag

Social media meta tags

Image tag alt attribute

Header tags (H1, H2, H3, etc.)

Schema markup

No follow attribute

Content="noindex" meta tag value

Rel="Canonical" value inside link tags

Rel="alternate" value and hreflang attribute inside link tags
What are the Benefits of Optimizing Meta tags?
Meta tags are beneficial because they affect the way your website is displayed on the search engine results page.
If meta tags are used correctly, they can increase the number of users that click-through to your website.
What Does Optimizing Meta Tags Entail?
Each meta tag is optimized differently.
For example, the title tag needs to include the focus keyword, while the no-follow attribute requires a code.
You can learn more about how to optimize meta tags in this article: 10 Basic Meta Tags for a Solid SEO Structure.
#3: Revamp & Revitalized Aged Content
Don't let your old content go to waste.
Instead of focusing on creating new content, spend more time updating older content.
The good news is updating old content takes less work than making new content.
By revamping and revitalizing old content, you can boost rankings and get fast SEO results.
Google favors updated content.
The most recently published content usually has the most relevant information, which is huge for Google. So going back and updating old content is the best way to make sure it gets the views it deserves.
Think about it:
People are more likely to read (and trust) an article published in 2020 rather than in 2003.
With that said, don't forget to update the publish date once you revamp your old content.
Identify Posts You Want to Revamp
The first thing you're going to want to do is to check your analytics and see which posts need work.
You can tell this by seeing which pages bring in the most traffic, are converting the most, and have the most engagement.
Some of the best posts to revamp are the ones that used to get traffic but lost their rankings over time.
Use New Keywords
Let's be honest:
You're probably a lot better at keyword research than you were when you first got started with SEO.
New tips and tricks for keyword research are always coming out.
This means it might help to use new keywords on old blog posts.
By adding new keywords, you can make your website more relevant for Google to crawl.
Once you've chosen your new focus keyword, try your best to incorporate it a couple of times throughout the article where it makes sense.
Update Content with New Information
You always want to have user experience at the top of your priorities.
When updating old content, make sure to add new information that would be helpful to your website visitors.
For example, if you have an old article about the best marketing strategies of 2019, you'll want to add more relevant information to that article every year since trends constantly change.
Update Your Content Regularly
No matter how value-packed your content is, it isn't going to rank well if it's on an abandoned website.
If you update the content on your website regularly, Google will rank it higher.
One great way to update your content is to go through and read for spelling or grammar errors.
Going through and checking for mistakes will help your rankings, and it'll also make your content appear more authoritative (when updated with more high-value, relevant information).
Remove Any Broken Links
Have you ever read an article and clicked one of the links only to get frustrated because it doesn't work?
You don't want that on your website!
Sometimes websites get shut down, web pages get deleted, or URLs change, which results in broken links.
Make sure to regularly check your website for broken links because it can hurt your rankings and user experience.
An easy way to find broken links?
You can use the ProRankTracker Site Audit tool to find any external links that are broken.
Provide Newer Links
Whether you have broken links or not, you can also improve SEO by adding new links with better resources to your content.
Google favors websites that link to new, valuable content. It's also helpful for your website visitors.
Add Different Types of Media to Your Content
One of the best ways to boost your content's user experience is to add different types of media to your content.
Different types of media can include images, video, and audio.
Adding different types of media enhances the user experience on your website because they can choose if they want to read, watch, or listen. 
The goal is to make your content as convenient as possible for your website visitors.
#4: Utilize the Keyword Golden Ratio (KGR) Method While Planning New Content
Using the Keyword Golden Ratio (KGR) is one of the best SEO hacks that many SEOs are missing out on.
The great thing about the KGR is that it helps you find keywords that you can rank for fast. And I mean fast.
A keyword's golden ratio is a metric used to measure how difficult it'll be to rank for a keyword, based on volume and the number of search results.
Once you find a relevant keyword within the KGR, you can build content around it to get easy SEO wins.
How to get the Keyword Golden Ratio
To find the KGR, take the number of Google results that have the keyword in the title and divide it by the local monthly search volume. (Where the local monthly search volume is less than 250.)
A good KGR must be less than 0.25.
What to Know About the Keyword Golden Ratio
You should be able to rank in the top 100 for a keyword if your KGR is less than 0.25.
If the KGR is anywhere between 0.25 and 1, then you should still be able to rank in the top 250. And the results should show up fast too.
If the ratio is any higher than 1, then it'll probably be way harder to rank — even if the search volume is low. (Without building backlinks.)
A really cool SEO hack to use when searching titles on Google is to type in: "allintitle:" before entering the title you are searching. Google will then only pull up searches where those exact words are in the title.

The KGR is one of the best ways for smaller sites to find easy keywords that they can rank for in weeks — if not days.
Using the KGR can help you plan new content because it tells you what people are searching for and if the content is there yet or not.
#5: Use Internal Link Structure to Build Authority
Websites with a good internal link structure rank higher because it makes it easier for Google to crawl their content.
They're also another way to help your site's user experience by guiding traffic to relevant content on your site.
With that said, internal links are your best friend when it comes to search engine hacks.
What are Internal Links?
Internal links are links that direct to another web page on the same website.
They direct to content where the reader can read or learn more about the topic that is linked.
Or, webmasters can use them to guide traffic to their money pages.
Benefits of Internal Links
When you use internal links correctly, it can benefit your website in a lot of ways.
Here are a few key benefits to internal links:
Boosts web page views

Helps Google know which web pages on your website are the most important

Increases time on your website

They organize your website

They allow Google to crawl your website easier

Improves user navigation
Everyone is always talking about backlinks in the SEO world, while internal links are much more underrated.
What to Know About Internal Links
If no internal links are directed to another web page on your website, then search engines don't know how to crawl and index that page. In other words, that page basically doesn't exist!
A good internal link structure will help search engines find that page on your website.
With the right internal link structure, you can also build authority and get better rankings.
If you want to boost a web page's authority, interlink to it from another page on your website that is high in your website's structure. (These are usually the pages with a lot of internal and external links directing to it.)
How to Use Internal Link Structure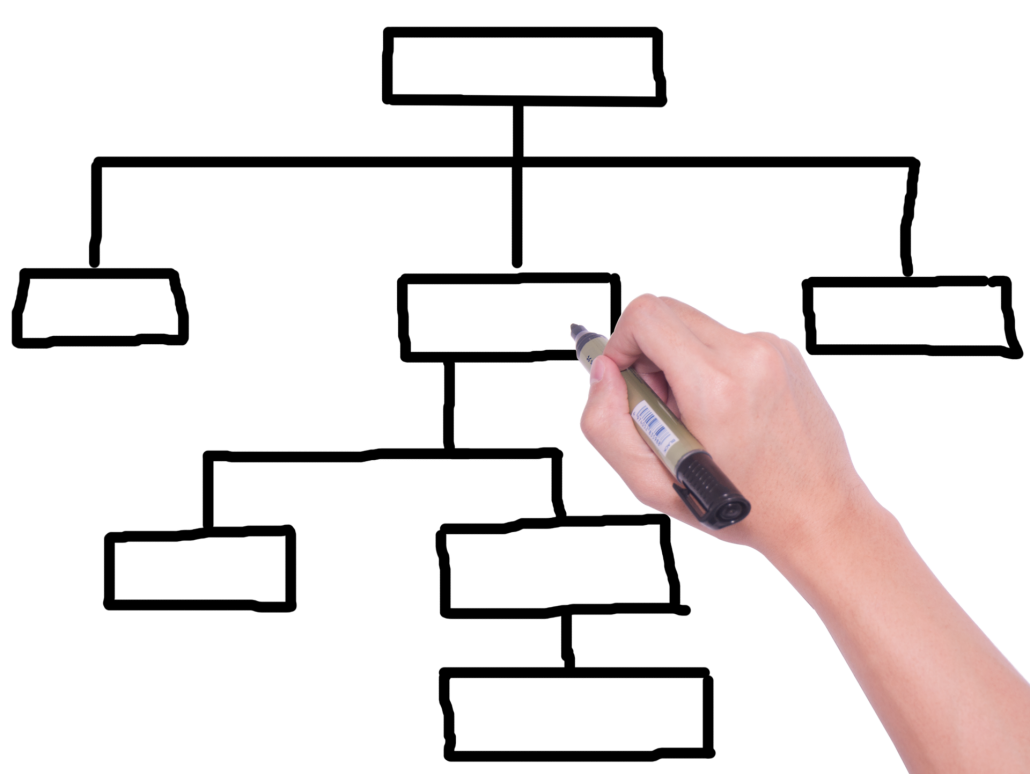 The best way to structure your website is like a pyramid.
Your home page will always be at the top of the pyramid.
The most important pages will be one click away from your home page and will be on the second row of the pyramid. They also get the most "link juice" from the internal links.
The pages that are relevant to those pages are the next most important web pages and are on the third row of the pyramid. They get less link juice but still are accessible to users and crawlers.
The lower you go into the pyramid structure, the less important the web pages get.
You want to make sure your most important pages are closer to the top of the pyramid.
Decide Which Content on Your Site is Most Important
Now that you know what your internal link structure should look like, decide which of your content is most important.
If you're not sure which of your content is most important, ask yourself what topics you want to be found for. Usually, these are going to be pages that generate revenue or have a call-to-action.
Add Internal Links to Your Content
When you write multiple articles about a topic, link them to each other.
You can link related articles in sentences, or you can add them at the end of your content.
An easy way to link to important content is to create a "Popular Posts" section in your website's sidebar or footer.
By doing so, your important content will have even more internal links directing to it.
#6: Increase Publishing Velocity without Sacrificing Quality
SEO takes time.
But increasing the amount of search-focused content published on a website will compound the possible rankings.
As mentioned earlier, Google favors sites that publish content more frequently.
With that said, you don't want to produce content that doesn't make sense or has no value.
The best way to make sure you're publishing valuable, search-focused content is by doing keyword research so that you can know what your ideal website visitor is searching for.
And if they're looking for a certain topic and you create valuable content about it, you'll get results faster than you would by using random topic ideas.
How to publish content more frequently
One of the best ways to publish content more frequently is to hire blog writers to help you out.
Let's be honest:
You can't expect to write 20 blog posts in a month on your own.
Hiring blog writers is easily one of the best ways to scale your blog like a business and get the faster results you want.
Repurpose Content
If you can't afford to build a team just yet, you can also repurpose content.
To repurpose content means to take something from your old content and reuse it somewhere else.
Repurposing content could be easier than coming up with something completely new because you already know about the topic.
For example, if you're writing an article about the fastest marketing strategies, and one section is about PPC advertising, you can take that section and turn it into a whole article on its own. The article could be a step-by-step guide that dives deep on how to perform a PPC campaign.
Stick to a Consistent Schedule
You also want to make sure you stick to a consistent schedule when publishing content.
For example, if you have a loyal following on your website, it's best to post on the same days every week. By publishing the same time every week, people will know when to check for updates.
Choose the day or days you want to publish content and stick to it. Your website visitors will appreciate it.
Don't have a loyal following waiting for your blog posts?
Sticking to your publishing schedule will ensure your publishing velocity stays on point. And when you can maintain a publishing velocity, your SEO gains will continue to compound — faster and faster (and faster).
#7: Take More SERP Real Estate And Use Schema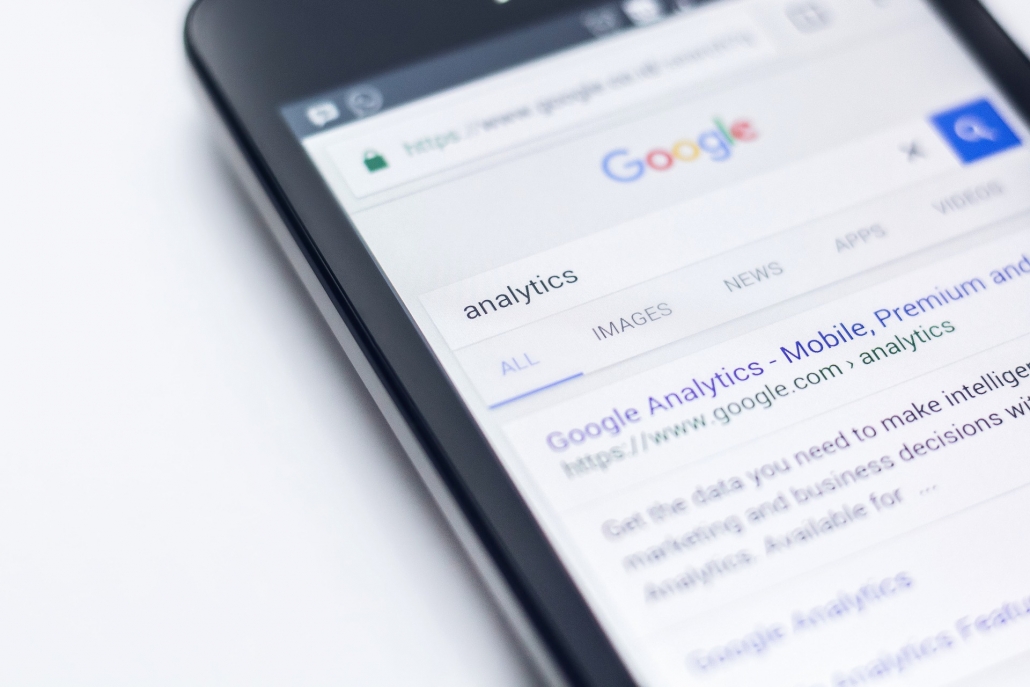 Using schema markups correctly is an underutilized way to increase your traffic from the rankings you already have.
But before we get into how to use schema markups, let's first understand what it is.
What is Schema Markup?
Schema markup is a code or semantic vocabulary that you use on your website to help search engines give more information to users on the SERPs.
If you've ever heard the term "rich snippets" before, it is the result of utilizing schema markup.
Any search result that is more than just the title, URL, and description has been improved by using schema markup.
Some examples of schema markup would be star ratings, event schedules, or locations.
Here are a few key benefits to using schema markup:
It helps search engines understand your website more

– The easier your content is to understand by crawlers, the easier it can be found! 

It helps your site stand out on SERPs

–

Nothing stands out like 5 stars, right? Or how about taking up more SERP space by having an FAQ below your meta data?

By using schema markup, you can be the best-looking result on the SERP.

It increases CTR

– If you can give a ton of super helpful information on the SERP, you're most likely going to get a lot of clicks. 
How to Use Schema Markup
First, decide the type of schema markup you want to focus on.
You can find a list of all the schema markup types at Schema.org.
Once you find the type you want to use, choose the desired format, and copy it.
Some platforms have great plugins for implementing schema. WordPress has a lot of plugins you can use that will automatically apply schema every time you create a new web page or blog post.
If using a plugin isn't an option, you can manually implement the schema markup. All you have to do is paste the markup in the head or the body of the web page you're applying it to.
Why You Should Take More SERP Real Estate
Organic rankings are great, but they're not the only way to show up on the SERP. 
A way to increase your SERP real estate by using schema?
FAQ schema markup.
But even if you don't want to fiddle with schema, there are other ways to increase your SERP real estate.
If you've ever seen answer boxes, "People Also Ask", carousels, information tables, or ads on the SERP, then you might have a good idea of what we're talking about.
These features are also referred to as "Position 0" because they usually show up on the top of the SERP. That's right. They can even show up before organic results!
This is because Google uses this feature to help people find what they're looking for easier. A lot of the time, you'll notice the answer will be right on the SERP.
So why would you want to use these SERP features if people find the answers they're looking for on SERPs rather than clicking on your web page?

If you win one of these features, you can show up on more than just organic results. Instead, you'll become a regular listing on the SERP.
So, in reality, you'll be doubling your real estate in the SERP, which means your CTR should naturally increase.
How to Take More SERP Real Estate
SERP features are picked based on your website and how it's formatted.
If you want to take up more SERP real estate, follow these recommendations:
Add a bullet list summarizing your post at the beginning or end of your article

Add alt text and keywords to images

Structure your articles with headers and subheaders

Use lists and tables in your articles

Answer questions in your content with the answer being as clear as possible
How Long Does it Take SEO to Kick in?
SEO can take anywhere from twenty-four hours to a year to kick in. People typically see results around six months.
It all depends on a number of things: 
Age and authority of the site

Competition

Content

Backlinks

Errors

Penalties

Keywords

Web design and structure

Interlinks
Start Tracking Your Results Today
Creating content and doing SEO work is already hard enough as it is.
Take some of the workload off your plate and make tracking your results a breeze.
With ProTrackRanker, you can track your most important keyword rankings in real-time and identify technical issues holding your site back in the SERPs. Click here to start your free trial today!
https://proranktracker.com/blog/wp-content/uploads/2020/11/Google-search-results-moving-towards-the-1-position-6.jpg
1260
2240
Jacob Statler
https://proranktracker.com/blog/wp-content/uploads/2020/11/prt-blog-1-1.png
Jacob Statler
2020-11-18 07:19:28
2022-07-06 05:27:44
Fastest SEO Results: 7 Actionable Tips (No Backlinks Needed)