7 Things You Need to Know About Mobile Rank Tracking
Everyone knows mobile traffic is rising, and if your site isn't optimized for mobile devices, you're missing out. But how do you track how well your site is doing on mobile? And what should you be looking for?
This blog post will walk you through five things you need to know about mobile rank tracking. So whether you're just getting started with SEO or looking for ways to improve your mobile strategy, read on!
Mobile Rank Tracking Basics
Mobile rank tracking is the process of monitoring and tracking a website's position on a mobile search engine results page (SERP). This is important because mobile traffic has surpassed desktop traffic worldwide, and mobile-first indexing is a reality.
It's essential to track your mobile rankings to ensure that you appear where you want to be in mobile search results. Mobile search results can differ significantly from desktop search results, so it's vital to track both separately.
Fortunately, many mobile ranking tracking tools are available that make it easy to track your mobile rankings and ensure you appear where you want to be.
Whichever platform you choose, ensure that it provides accurate and up-to-date data to make informed decisions about your SEO strategy.
1. Mobile Traffic Has Surpassed Desktop Traffic Worldwide
It's official: mobile traffic has surpassed desktop traffic worldwide. According to data from StatCounter, mobile devices accounted for 53% of all web traffic in 2019. This marks a significant milestone in shifting from traditional desktop computing to mobile devices
While the overall trend is clear, there are still some important caveats. First, not all countries have reached the same level of mobile penetration. Desktop traffic still dominates in some countries, such as the United States. Secondly, the type of device also makes a difference. In general, smartphones generate less web traffic than tablets or laptops. Finally, it's worth noting that mobile traffic is not evenly distributed throughout the day—traffic spikes during commuting hours and dips during work hours, for instance.
Despite these caveats, the trend is clear: mobile traffic is surging and shows no signs of slowing down. Businesses need to consider this when developing their website and online presence. Neglecting the mobile market could mean missing out on a significant source of growth in the years ahead.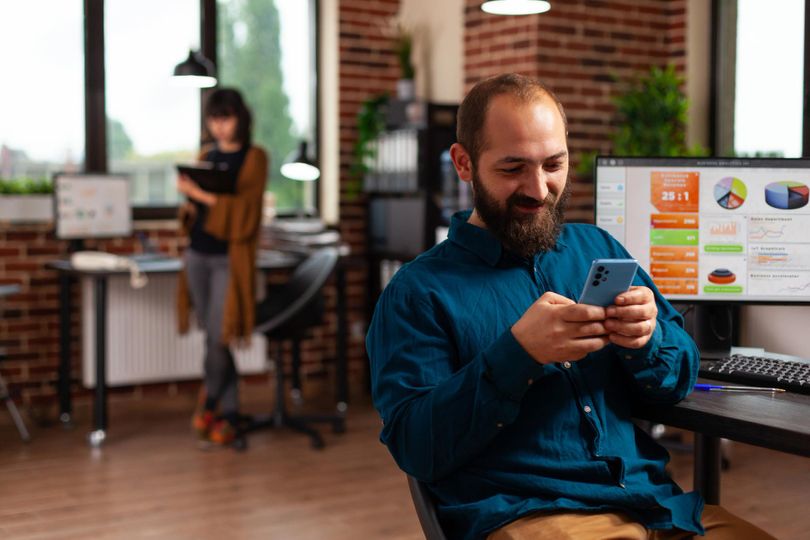 Mobile-first indexing is a reality
2. Mobile-First Indexing is a Reality
Anyone who has tried to use a website on a mobile phone can attest that the experience is often far from ideal. Pages can take forever to load, and navigation can be complicated. As a result, many people simply give up and move on to another site. Google has long recognized the importance of mobile-first indexing, which is now a reality.
This means that when Google crawls a site, it will primarily use the mobile version of the content to rank the site in its search results. This is a significant shift, and businesses must ensure that their mobile sites are up to par. In addition to being fast and easy to use, mobile sites need to be optimized for search to be successful. Mobile-first indexing is here to stay, so businesses must ensure they are mobile rank tracking in their strategy. 
3. Mobile Search Results Can Differ Significantly From Desktop Search Results
With more and more people using mobile devices to search the web, making sure your website is optimized for mobile searchers is essential. One way to do this is to understand desktop versus mobile devices in search results.
One key difference is that mobile searchers are often looking for local information. If you're a business with a physical location, you'll want to ensure your website comes up in mobile searches for your area. You can do this by providing your website is listed on directories like Google My Business and Yelp and by optimizing your website for local keywords.
Another difference is that mobile searchers often look for quick, easy-to-digest information. This means your website should be designed for a mobile user's needs, with clear and concise text and easy-to-navigate menus. If you have a lot of content on your site, consider breaking it up into smaller pieces or creating separate pages for mobile users.
By understanding the differences between mobile and desktop search results, you can ensure your website is optimized for both types of searchers. This will help you attract more visitors and convert leads, improving your bottom line. 
Track both mobile and desktop rankings separately
4. You Need to Track Both Mobile And Desktop Rankings Separately
With mobile traffic on the rise, it's important to track mobile and desktop rankings separately. This is because the two can differ significantly. For example, a website that ranks well on desktop may not rank as well on mobile, and vice versa.
You need to track mobile and desktop rankings to get the most accurate picture of your website's performance. You can use several tools, including Google Analytics and Google Search Console. These tools will give you insights into your website's traffic and performance.  
5. Mobile Rank Tracking Can Help You Understand How Mobile Users Interact With Your Website
Mobile rank tracking is a valuable tool for understanding how mobile users interact with your website. You can see which keyword positions and phrases drive your site traffic by tracking your mobile SERP. You can also see how users interact with your site once they arrive.
In today's digital age, it's more important than ever for businesses to have a solid online presence. And one of the critical components of a successful online presence is having a solid SEO strategy that understands the mobile user experience. 
With more and more people using their smartphones and tablets to access the internet, businesses must make sure their websites are optimized for mobile users.
A good mobile user experience includes fast loading times, easy navigation, and responsive design. By understanding the mobile user experience and ensuring your website meets those standards, you can help ensure that your website will rank higher on search engine results pages, helping more people find your business.
This information can improve your website's design and user experience. It can also help you adjust your mobile marketing strategy to better target your audience, drive organic traffic and accommodate the methods of search engines. Now is the time to start if you're not already tracking your mobile rankings.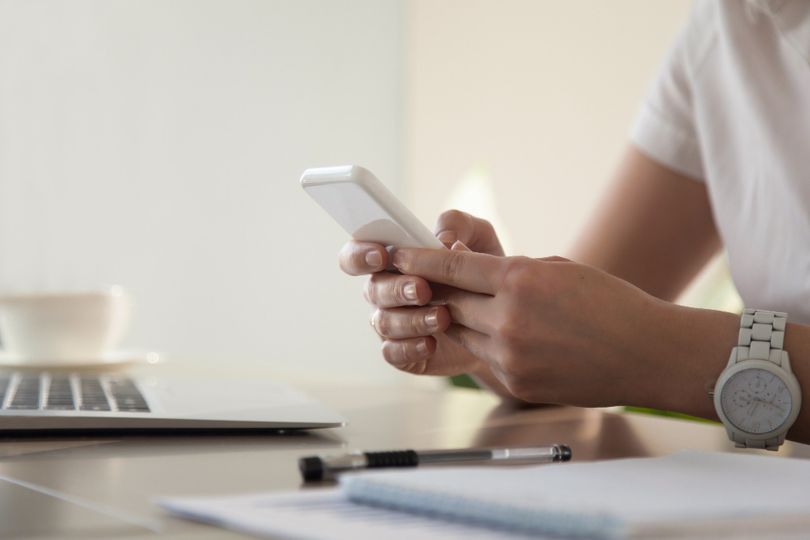 Keep Tabs on Your Mobile Ranking with Pro Rank Tracker
Keep Tabs on Your Mobile Ranking with Pro Rank Tracker
Pro Rank Tracker is the best mobile rank tracker for several reasons.
First, it offers accurate and up-to-date data on your mobile rankings. Your mobile ranking can fluctuate frequently, and you need to be able to track these changes to make the necessary adjustments to your SEO strategy. 
Second, Pro Rank Tracker provides detailed reports on your mobile rankings. These reports include your current ranking and your ranking history, so you can see how your ranking has changed over time. 
Third, Pro Rank Tracker makes it easy to track multiple keywords. You want to be able to track your progress for all of the keywords you are targeting. Finally, Pro Rank Tracker offers a free trial, so you can try the service before committing to it. This is a great way to see if Pro Rank Tracker suits you.
If you are looking for an accurate and reliable tool to help you track your mobile rankings, look no further than Pro Rank Tracker. Our software is designed to give you the most accurate data possible so that you can make informed decisions about your SEO strategy. 
Sign up for Pro Rank Tracker today and see the difference our tool can make in your business.
https://proranktracker.com/blog/wp-content/uploads/2022/07/5-Things-You-Need-to-Know-About-Mobile-Rank-Tracking.jpeg
441
810
David A
https://proranktracker.com/blog/wp-content/uploads/2020/11/prt-blog-1-1.png
David A
2022-07-08 10:00:42
2022-07-04 17:15:22
7 Things You Need to Know About Mobile Rank Tracking