Are You Abandoning Your Website's Mobile Ranks?
Continuing from my last article on the subject (which you should read by the way if you haven't already), today we'll discuss the next part of basic SEO mistakes. This part will deal with a subject many unfortunately neglect. I say unfortunately as an understatement because the neglect we're talking about here is huge as it is surprising. I'm talking about the small and humble market of mobile phone users, which only consists of just about the ENTIRE WORLD.
Why You Should Not Ignore Mobile SEO
Sometimes, it's not keyword difficulty that's affecting your online visibility but your failure to utilize mobile SEO. Analyzing the patterns of more than 40k+ users it has become evident that in addition to basic keyword mistakes, tracking mobile ranks is too often not included in SERP tracking, or is left out altogether. If you ignore mobile keyword ranking and don't track mobile ranks at all, I don't know what it means about your SEO plan, but one thing is certain: the growth of mobile search is happening faster and faster and it's not stopping.
The recent statistics suggest that more than half of ALL searches are done by mobile phone. Populations in developing countries might not have desktop computers but most have mobile phones with internet access, and internet access means using search engines. Mobile is winning people all over the world. 
Google officially says that "more Google searches take place on mobile devices than on computers in 10 countries, including the US and Japan." The truth of the matter is, mobile has now become the primary screen for search engine users. It makes you question why some businesses still fail to realize the importance of mobile keyword research and then wonder why they're getting beaten by competitor keywords.
I don't know about you, but optimizing for mobile search resultsit sure makes sense to me.  After all, when I'm searching for a restaurant for example, more than likely I will prefer to use my mobile phone; it's simple, it's easy, and most important it's INSTANT. I might be sitting in my living room and the internet is right there in the palm of my hand – much more accessible than walking all the way to my bedroom. 
So yes, I am fully aware of how lazy that is, and I realize it's an unfortunate effect of instant accessible technology on our society as a whole, but there's no escaping it (don't even get me started on the upcoming future of VR and having information so instantly available, it might as well be attached to your eyelids). But let's think more practical – I simply might be outside my home or office and my phone might be the only thing available to me as an internet outlet.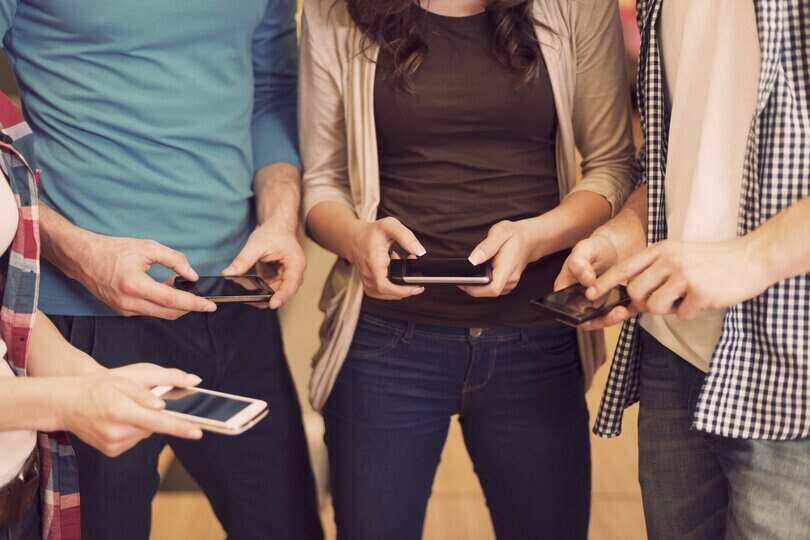 The Cost Of Abandoning Mobile Keyword Ranking
So the first thing you must realize, is what makes mobile ranks different than desktop ones; When you search by phone, the search virtually always becomes GPS-targeted right down to a city level (unless you're an NSA agent with a futuristic multi-dimensional sentient phone that can bypass that) and thus it will show DIFFERENT results for every city (not to mention country or state levels). 
Search engines also index websites for mobile searches differently than they do for desktop searches so mobile ranks also DIFFER from desktop ranks in the majority of cases. What that means is that you may think that your strategy works, when in fact someone who looks up "Game of Thrones themed decorated bar stools" on his cell will not even see your site in the top 100.  By neglecting to check your mobile ranks, you will end up missing a considerable amount of traffic.  
All of this actually poses some core questions that might need your urgent attention:  Is your site mobile friendly? Are you doing your mobile search optimization? Are you monitoring mobile keyword ranking?And most important of all, will you use it as an advantage to drive a tsunami of traffic to your website?
Soon, every business will have to face the truth that without including mobile into their business plan, they'll vanish from Google's search results on mobile devices altogether and be doomed to wander the search wastelands, hopelessly grasping for customers forever out of their reach.
Using ProRankTracker For Monitoring Mobile Ranking
One of the GREATEST features most SERP trackers have is the ability to check specifically for mobile searches (we can do it 100% accurately FYI, and if your SERP tracker doesn't even track mobile, dump them ASAP).  Please use it.  Seriously—you don't even know how necessary it is for your SEO. 
The most important factor in mobile ranks is the accuracy level, since as I mentioned, mobile searches rely heavily on your physical location to bring you relevant results; in my restaurant example above for instance, if I search from Boston USA, the results I will see will be relevant to where I'm physically located so I won't get restaurant suggestions from China.
So when using a rank tracker, always make sure you are checking ranks AT LEAST on a city-level to get the most related information to your website. If what is written in this article is true in your case, start taking action today, you'll be very happy you started taking notice of this.
Having said that, you should know we are VERY good at monitoring mobile keyword ranking bringing you mobile ranks accurate right down to the city-level,so go on and give us a try – we have an awesome free account for you to try and our prices per keyword are the best in the market currently!
https://proranktracker.com/blog/wp-content/uploads/2016/07/Are-you-abandoning-your-websites-mobile-ranks.jpg
686
1030
ProRankTracker.com
https://proranktracker.com/blog/wp-content/uploads/2020/11/prt-blog-1-1.png
ProRankTracker.com
2016-07-21 14:15:29
2023-03-07 07:13:29
Are You Abandoning Your Website's Mobile Ranks?