Google's Snack Pack box (top 3 local business listings) appears on the first page in some of the searches in Google.
Google decides which businesses are listed in the Google Snack Pack based on factors like business type, location, keyword relevance, and reviews.
Clicking one of the Snack Pack listings, or clicking the "View all" link underneath, will take you to Google's Local Finder page. It shows all local businesses on the map and the top local results to the left.
PRT tracks the top 100 results of Google's Local Finder.



Snack Pack: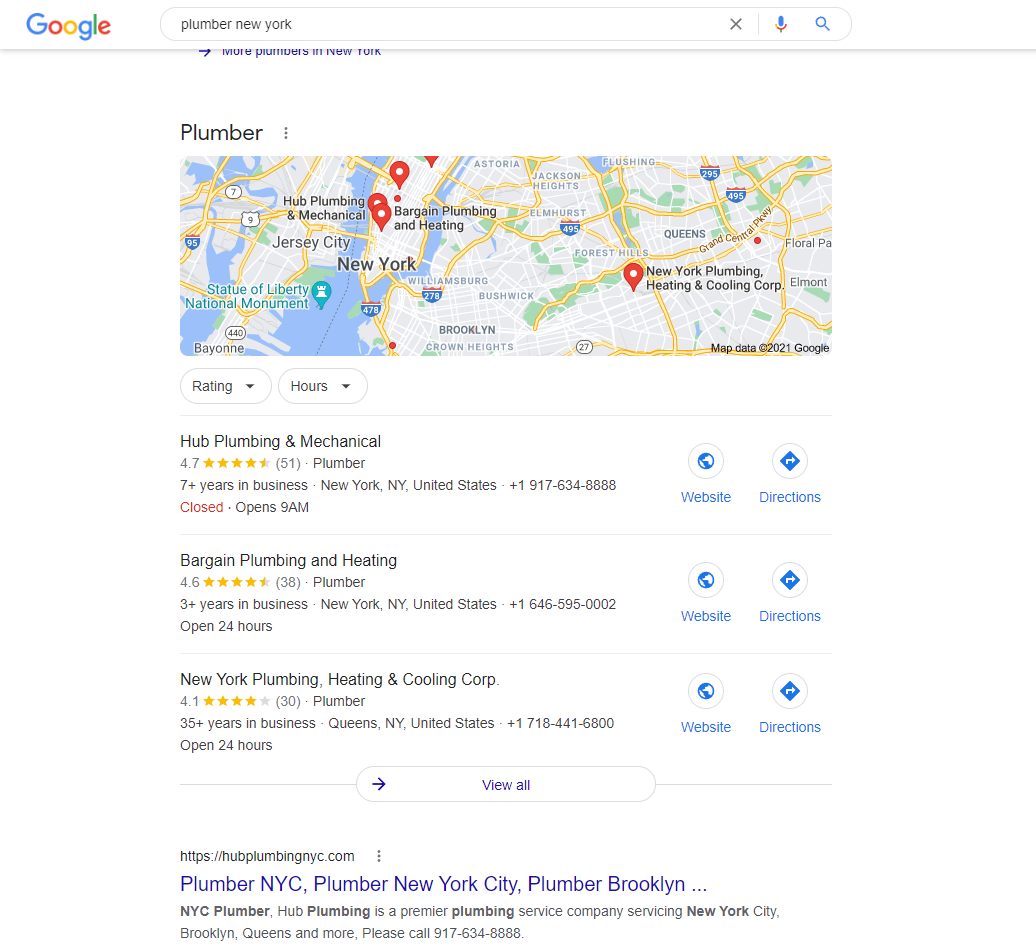 Local Finder: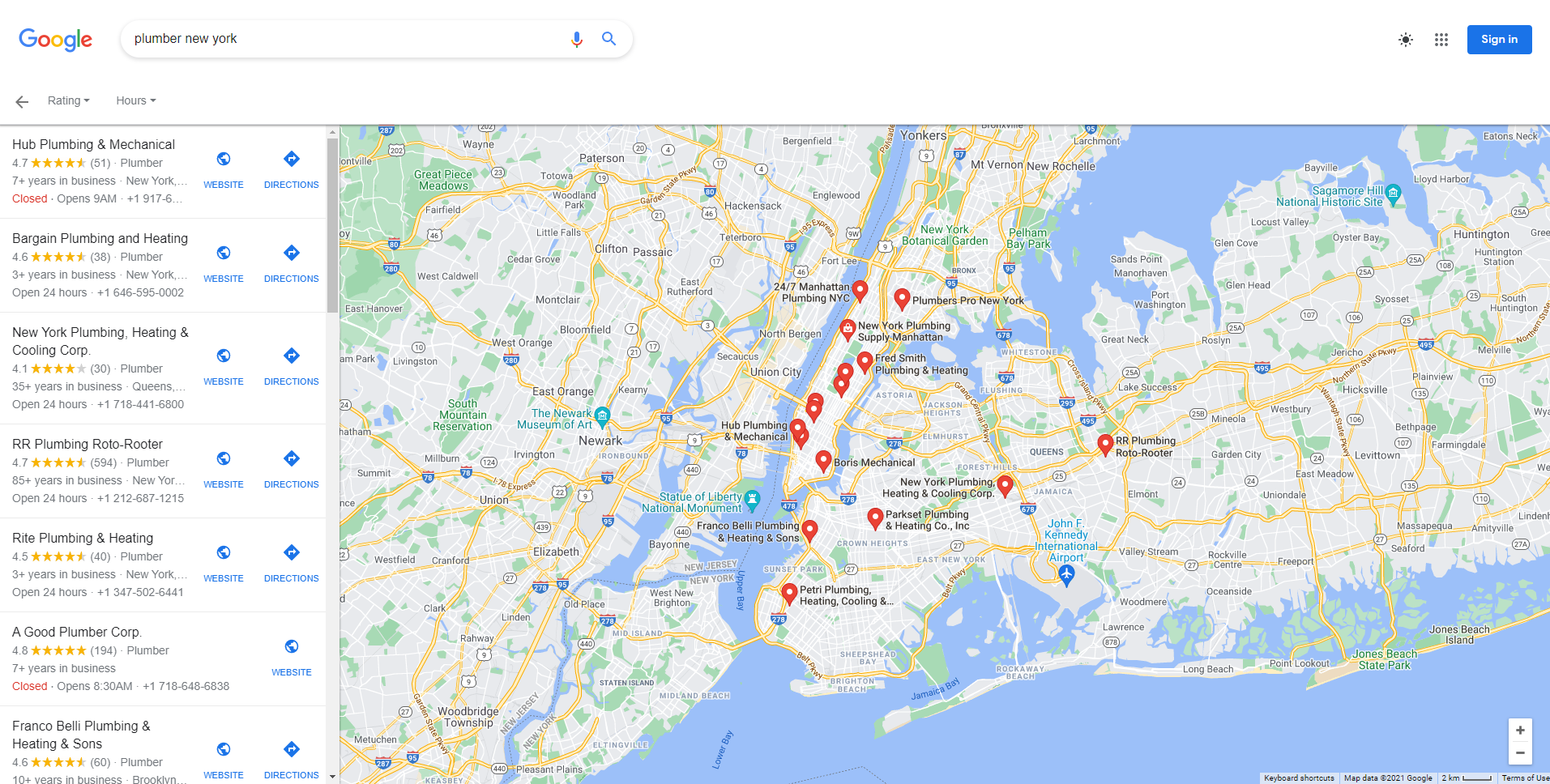 More about Local Finder:
Google's Local Finder is a powerful tool for businesses that are looking to boost their visibility and drive more customers to their doors. This platform provides a listing of local businesses that are indexed by Google, allowing people searching for nearby services or products to easily find you. The key to making the most of this platform is optimizing your listing with high-quality, relevant content. 
By incorporating keywords related to your business into your description and crafting a pitch that truly speaks to the needs of potential customers, you can gain the edge over your competition in the search results and attract more visitors to your website or brick-and-mortar location.
To master Google local finder and optimize your Google Business Profile, it is essential to have the right training and tools at your disposal. Through Google Business Profile optimization training, you can gain the skills and knowledge necessary to effectively optimize your google business profile and achieve top rankings
Google business profile tracking is important for any business that is trying to maintain a strong online presence. This involves monitoring how your Google Maps ranking changes over time, which is crucial for understanding how your keywords and other SEO strategies are impacting your Google search rankings. 
Pro Rank Tracker is the best google maps rank checker available on the market. It provides accurate and up-to-date information on your ranking on Google Local Finder, making it easy to track your progress and adjust your SEO strategy accordingly. 
The tool is quick and easy to use, and it offers a wide range of features that make it an essential tool for any business that wants to stay ahead of the competition. With Pro Rank Tracker, you can be sure that you're always on top of your game.
Pro Rank Tracker is the best google maps rank checker on the market today. Designed specifically for businesses that want to perform Google Business Profile tracking and improve their visibility in local search results, this powerful tool enables you to track your 
Google snack pack rank and see how you're performing in relation to your competition. Whether you want to optimize your digital listing or identify areas of improvement on your website, Pro Rank Tracker makes it easy to get the insights you need to boost your local SEO and reach more customers. 
So if you're looking for a reliable google maps rank checker that can help your business stand out from the crowd, look no further than Pro Rank Tracker.