Top 10 Small but Powerful things to notice in the new PRT interface!
We hope that you're enjoying the new interface.
Here's a list of 10 small yet powerful improvements added to the new interface to make your daily work easier.
1. Top menu Quick view (eye icon) and Search
We have improved the quick view (eye icon) at the top left to allow you quick access to URLs, Terms, and Reports in addition to the Groups, Tags, and Saved filters.
The new general search allows you to start typing and immediately find and get access to any of your URLs, Terms, Groups, Tags, Reports, and Saved filters. Please note that the results will start to be displayed after you have typed at least three characters.

2. Filter – Last 24h Changes
We have expanded the last 24 changes filter to possible multiple selections concerning: No change, Drops, or Jumps.
You can see the selected changes on URL, Term view, or relevant reports by selecting one or more options.
For example, select Drops to see only terms with ranking drops in the last 24 hours.
3. Info located at the boxes top-right
In the views or relevant reports, you'll see icons with info in the top-right hand corner. These boxes will instantly let you know what's happening with the URL or term you're looking at.
On the URL view at the top right, you'll find how many terms from this URLs terms (that are displayed below) went up, down, or haven't changed. Highest rank (trophy icon), Average rank, and Element average if the URL has element terms.
On Term view, you'll find similar info for the URLs in the Term box.
On Daily View, you'll find the Average rank and Highest rank for the selected period and local and global info.

4.URL and Term View "Columns & Sorting"
From "Columns & Sorting", you can select which columns to display in the page, in what order (drag and drop the columns boxes to change) and Sorting of the URLs and Terms in the page.

5. Download icon at Rankings section (top-right)
From the Download icon at the top-right, you can easily create a report from any "Rankings" page you're on, and it will appear later in your Reports Center.
URL view creates an Overview report (formerly "Automated report"), Daily view creates a Daily breakdown report.
Dashboard, Term view, and Full SERPs will appear on reports center under "Rankings Sections Reports".

6. Reports Center top menu
You now have access to all reports-related sections in the top menu of the reports center.
In the menu, you'll find Shared reports, MyRanks (MyRanks client app users management), Templates (customize and white-label reports), and Settings (report-related settings).
Also, please note that the "All scheduled" and "All exports" buttons at the top right show you all report types that are scheduled or exported in one place.
This change is most definitely not a "small" change 🙂 But it is essential to note that every report type in the reports center can now be scheduled, exported instantly, and viewed online after being created (from "view" in the reports table).
This is now a great time to create new report types that you may not have used before.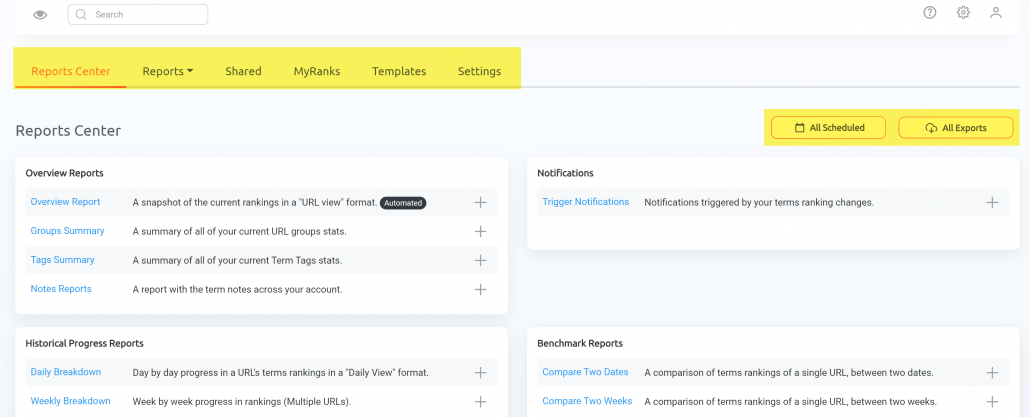 7. List View 🡢 Manage – URLs
The old list view is now under Manage- URLs in the left menu.
On this page, you can see a list of all the URLs in your account and easily perform actions and enter tools and views of any URL.
8. Edit URL
You can now access the Edit URL section from the edit icon at the top right of a URL box on URL view, or from Manage 🡢 URLs and then clicking the edit icon under the action for the desired URL. There, you can edit the URL's properties and edit, add and remove tracked terms.
9. Adding multiple locations at once
You can now add multiple locations at once in both Advanced Add and Add Wizard.
In Advanced Add – Click the plus icon near "Select location" to add more selection rows.
In Add Wizard – clicking the plus icon will add more term rows that include the location selection.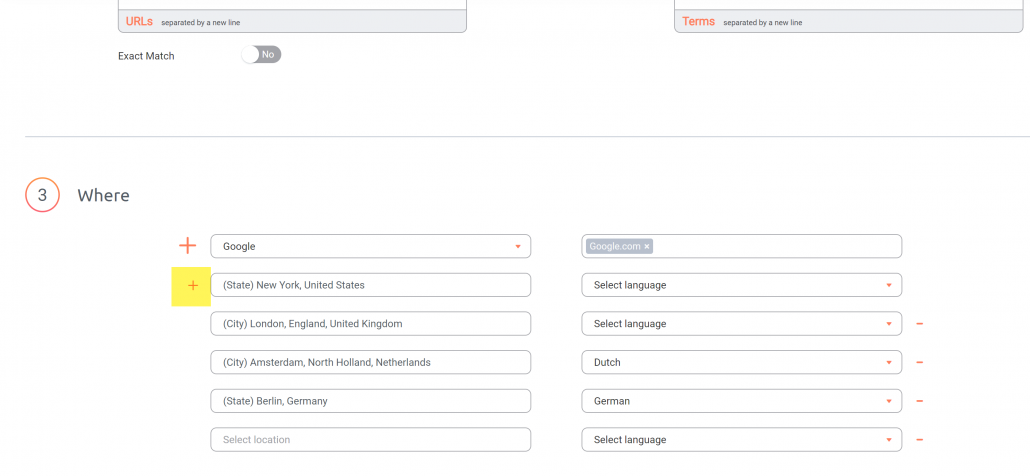 10. Multiple GMB business names (Snack Pack / Local Finder)
This change is a significant improvement for GMB listings tracking – You can now track multiple GMB business names for a single URL. Not just one.
You can add it to the Edit URL page at any time – Enter the URLs edit page – general tab and add the names separated by a new line.
You can also add it instantly when using Add Wizard.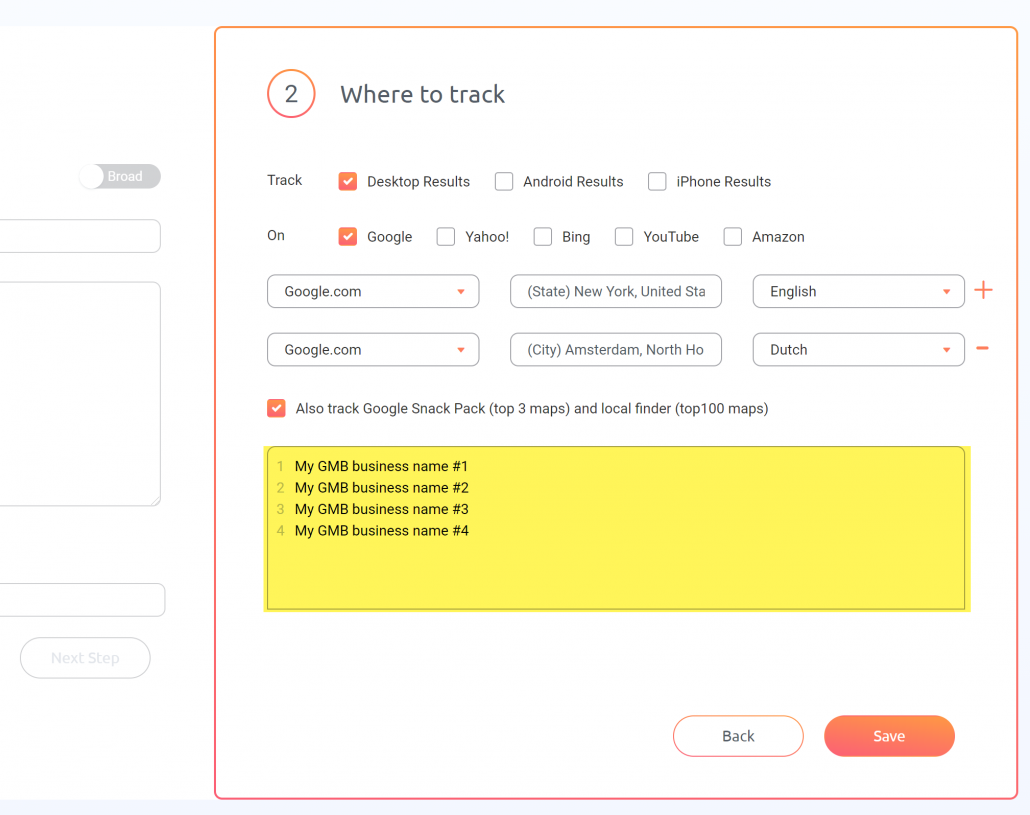 We are sure that these tips will help you in your daily work with ProRankTracker and help you understand everything that it offers. If you have any other questions, please feel free to contact us and ask. We are ready to assist you!
https://proranktracker.com/blog/wp-content/uploads/2021/11/0.png
1874
3840
ProRankTracker.com
https://proranktracker.com/blog/wp-content/uploads/2020/11/prt-blog-1-1.png
ProRankTracker.com
2021-11-17 19:05:11
2021-11-17 19:16:06
Top 10 Small but Powerful things to notice in the new PRT interface!