7 Things You Need To Know About MyRanks App
Most SEO agencies today are under constant pressure to show their clients concrete results that reflect the progress of their campaigns. In other words, they need to be able to deliver tangible proof that their efforts are making a positive impact on the client's business.
If you're an SEO agency, there's a good chance you've heard of ProRankTracker. Aside from our accurate rank and keyword tracking solution, we also have the MyRanks mobile app. ProRankTracker's mobile app is best for managing your clients' rankings and keeping track of SERP progress. 
There are a few things you need to know about the MyRanks app. In this blog post, we'll outline the basics of MyRanks and explain how it can help sell your services to clients and grow your business. So read on to learn more!
7 Things You Need to Know About MyRanks App
Here are some facts you should know about the ProRankTracker MyRanks app that you can use to promote your SEO service to your clients.
1. Impress them with the power of mobile
Fig. 1. Mobile is the king these days
(Source: Freepik)
While it's no secret that mobile is king these days, oddly enough, it's difficult to find a SERP tracker out in the market that offers such a basic ability. So, if you want to stand apart and use this as your chance to triumph over the competition, then do not hesitate to pitch the ProRankTracker MyRanks app to your clients! 
When trying new marketing tactics for yourself don't forget about MyRanks. By showing them how well-optimized and specialized your service is, they'll be impressed. Show them how they can see all their fresh ranks right up front instead of having them come through one by one over email or other channels. 
Say goodbye to outdated reporting methods from other rank trackers and say hello to the age of mobile!
2. Convenient access
The MyRanks app was designed with simplicity and convenience in mind. Rather than sending a PDF report via email, your clients can download the app and view their progress on their preferred mobile device. 
No more logging in to a desktop or laptop to check progress. With MyRanks, your clients will be able to access their rankings data from the convenience of their mobile devices. The app is available anytime, anywhere there is an internet connection. 
3. It's accurate and reliable
When it comes to rank tracking, accuracy is key. You need to be able to trust the data that you're seeing to make informed decisions about your SEO strategy. With MyRanks, you can be confident that you're getting accurate and reliable data, so you can make the best decisions for your business.
What's more, the MyRanks app provides an overview of your client's rank tracking progress, keyword rankings, and custom reports. This makes it easy for you to stay on top of your client's SEO progress and ensure that they are happy with your services. 
4. Build client trust
MyRanks gives you the ability to brand the app with your own logo and company details. 
What does this mean? This means that you're presenting the app as part of your service. And because it looks like your own mobile app, they'll be impressed with the professional image it projects. When your clients see the app on their phones, they'll immediately think of you.
5. Create MyRanks user profiles
MyRanks allows you to create custom logins for your clients. This means that when they log in to their tracking account, they will see a dashboard branded with your logo.
Give them access to specific data that they can view. You still have full control over the read permissions for the data you wish to show to your end-user.
How can you set up MyRanks user profiles? Read here. 
Using MyRanks makes you look like you have the resources and know-how of a larger company–even if you're just a one-man show. This can be a valuable tool in impressing potential clients and partners.
You can create unlimited MyRanks logins (users) on paid plans, starting from Pro plans.
6. White-label reporting
Fig. 2. Put your logo and company details and make the MyRanks app yours
As a business owner, you know how important it is to appear professional at all times. This is especially true when you're first starting and trying to grow your client base.
One way to ensure that you always look like the consummate professional is to generate white-labeled reports that feature your brand. Having your logo and contact information prominently displayed on the report will look like you generated the tracking metrics yourself.
Not only does this give you an extra level of credibility with your clients, but it also helps keep PRT behind the scenes. This is important because you want your clients to think of you as the expert, not us.
So if you're looking to give your business a boost, be sure to start white-labeling your reports with the PRT MyRanks app today!
7. Multilingual support
As the global market continues to become more competitive, businesses are increasingly looking for ways to gain an edge. One way to do this is by catering to a wider range of customers, which may require offering your services in multiple languages.
If you're doing business on a global scale, then having a rank tracker tool that supports multiple languages is vital. With ProRankTracker, you can get accurate reports and results in various languages. With our recent major platform update, the MyRanks app is now available in 13 different languages, so you can use it no matter where you're located.
With a multilingual tool, you can easily keep track of your client's website progress and performance in different markets around the world. Having this data at your fingertips helps you make informed decisions about your international SEO strategy.
Not only does ProRankTracker MyRanks offer a professional interface and reporting feature in various languages, but is also trusted by over 60,000 SEOs, SEMs, and websites owners worldwide.
Change the Way You Report With MyRanks App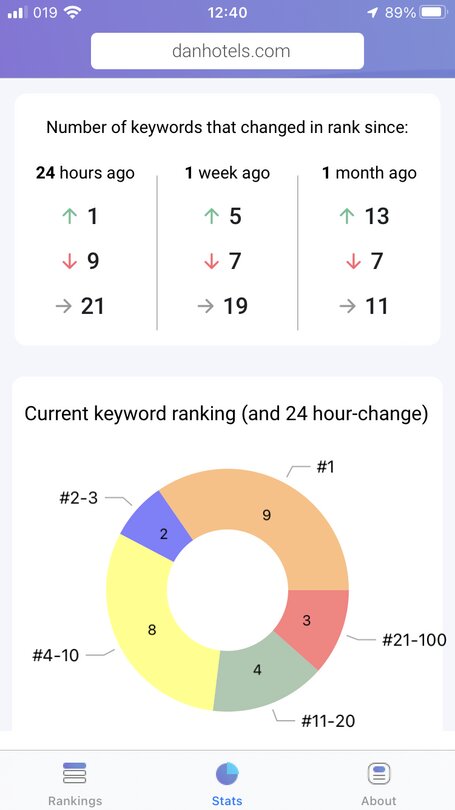 Fig. 3. Change the way you report to clients with the MyRanks app
ProRankTracker is the perfect ranking tracker for any business, big or small. If you're looking for a reliable and affordable tool with the most accurate algorithm and is packed with features, then look no further! With the MyRanks app, you can take your search engine optimization game to the next level.
We all know that SEO can be a costly endeavor. But with ProRankTracker, you can get all the features and benefits of a top-notch ranking tracker without breaking the bank. 
Our rank-tracking tool is very affordable, so you can get the most bang for your buck when it comes to tracking your rankings. The MyRanks app is included when you get the "Pro" or "Agency" plan which starts for as low as $89 per month! That's nothing compared to what PRT and the MyRanks app can do to improve your SEO service.
Wait, Can You Get MyRanks For FREE?
If you want to impress your clients with your SEO skills, then you need to check out MyRanks. It's a great way to stay top-of-mind and show off your company's services.
And the best part is, you can try it out for FREE! Sign up today and enjoy all the premium features of Pro Rank Tracker. No credit card is required!
https://proranktracker.com/blog/wp-content/uploads/2022/08/7-Things-You-Need-To-Know-About-MyRanks-App.png
800
1000
David A
https://proranktracker.com/blog/wp-content/uploads/2020/11/prt-blog-1-1.png
David A
2022-08-03 10:00:15
2022-08-08 01:32:24
7 Things You Need To Know About MyRanks App