5 Ways You Can Maximize Google Maps For Your Business
If you're looking to get your business ranked high on Google, then you need to make sure you're using Google Maps. Google Maps are the gold standard when it comes to getting your business found online, and there are a few reasons for this.
First, when people search for businesses on Google, the results that show up on the maps are usually the first ones they see.
Second, if you've got your business listed on Google Maps, it's more likely to show up in other Google search results as well.
Finally, if you're using Google Maps to promote your business, you can be sure that you're reaching a wide audience since millions of people use Google Maps every day.
So if you want to make sure your business is visible on Google, make sure you're using this tool efficiently by ranking high in the local search ranking.
In this article, we'll illustrate and take you through the steps to get your local SEO rankings straight and explore how it's much better than just employing SEO for managing your business listing.
Why Should You Optimize Your Google Maps Listing?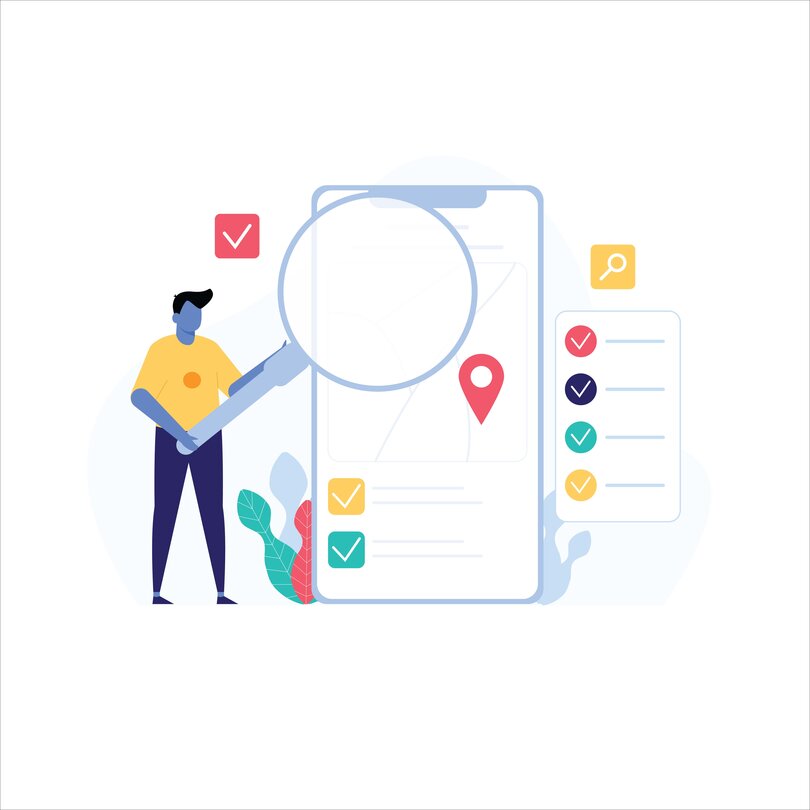 Fig. 1. Optimize Google map listing to make it easier for people to find your business
(Source: Freepik)
Which begs the question, if you don't already know, what is a Google map listing?
Chances are, you've used Google Maps before. Whether you're looking for directions to a new restaurant or trying to find the nearest gas station, Google Maps is a helpful tool. But have you ever wondered how businesses end up on Google Maps? It's all thanks to Google map listings.
Google map listings are essentially online profiles for businesses. They include important information like the business name, address, and phone number. They can also include things like hours of operation, website, and customer reviews.
Optimizing your Google map listing is essential for any business that wants to be found online. By providing accurate and up-to-date information, you can help potential customers find your business and learn more about what you have to offer.
So, if you want your business to be visible online, you need to get your Google listing optimized for the SERP crawlers to make it big in the Google Maps rankings.
Focusing on Google Local Rank Tracking
Google Local Rank Tracking is a process whereby businesses can track their Google Maps listing in order to monitor their progress and ensure they are appearing in search results.
This can be an important part of any Local SEO strategy, as it allows businesses to see how their listing is performing and track their progress over time. In addition, it can also help businesses to identify any potential issues that may be affecting their ranking, such as incorrect business information or duplicate listings.
By regularly checking their local ranking, businesses can ensure they are taking the necessary steps to improve their visibility in Google Maps and reach their target audience.
Further, all you need to do to check local SEO rankings is to either manually enter your business name in Google's search bar or employ a local rank tracker tool to get a complete picture of your ranking status.
Before we get into the details of how to improve your local rankings on Google Maps, we need to understand the three main factors that affect or make visible your brand online.
1. Google Business Profile
By creating and verifying your business profile, you can help customers find you easily on search engines, learn more about your business, and even leave reviews. In addition, your Google Business Profile can also have a positive impact on your local rankings.
When customers search for service area businesses like yours on Google, your profile may appear in the search results. The more complete and accurate your profile, the more likely you are to rank well.
Furthermore, customers who see your business profile are more likely to click through to your website or contact you, which can also improve your ranking. In short, a well-managed Google Business Profile can be a powerful tool for improving your local ranking.
2. Google Snack Pack
Fig. 2. Being included in the Google Snack Pack is one of the goals of every SEO strategy
(Source: Freepik)
In February of 2016, Google updated its Local Search algorithm to include a new feature called the Snack Pack. The Snack Pack is a box that appears at the top of the search results, containing the names and contact information of the top three local businesses that match the user's query.
With the introduction of the Snack Pack, Google made it clear that they were putting an emphasis on local search. This update had a significant impact on businesses that rely on local search traffic and forced many companies to re-evaluate their marketing strategy.
In particular, Google Local Rank Tracking became more important than ever before. By monitoring your position in the Google Snack Pack, you can get a good sense of how well your business is performing in local searches.
If you're not appearing in the local pack rankings, it's likely that your traffic will suffer. As such, it's crucial to keep an eye on your Local Rank Tracking data and adjust your strategy accordingly.
3. Google Local Finder
Google Local Finder is a great tool for tracking your Google local rank. Simply enter your business name and location, and Google Local Finder will show you where you rank in the local search results on Google Maps search.
You can also see how your ranking has changed over time, and view detailed information about each listing. While the local finder doesn't affect your local ranking, it is directly affected by the SEO efforts you put into optimizing your business listing.
5 Tips on How to Maximize Google Maps Listing For Your Business
As the official Google Maps blog says, businesses should "claim their free business listing on Google Business Profile to control the information customers see when they do a search for your business on Google Maps or Google Search."
That's step one. Here are a few more tips to get the most out of your Google Maps listing:
1. Get Your Listing Information Right
If you're a small business owner, then you know how important it is to rank high on Google local search results. After all, this is where most customers will start their search for products and services in their area. Luckily, there are some simple things you can do to make sure your listing information is accurate and up-to-date, which will help you rank higher on Google local search results.
First, check that your business name, address, and phone number are accurate, correct, and consistent across all your online listings. This includes your website, social media profiles, and directory listings. Inconsistent information can confuse customers and hurt your ranking.
Next, make sure your business hours are accurate and up-to-date. Customers searching for businesses in their area often want to know what hours they're open, so it's important to include this information on your listings.
You should also consider adding keywords to your listing information, such as the products or services you offer, to help customers find you more easily.
2. Visualize Your Business For Your Potential Visitors
Adding photos to your Google Business Profile listing is one of the quickest, simplest ways to improve your local SEO and get in front of potential customers. Photos add personality and context to your listing and can help you stand out from the Google rankings competition.
In addition, product pictures can be a helpful way to give potential customers an idea of what you have to offer. When adding photos to your GMB listing, be sure to add a variety of photos that showcase different aspects of your business.
For example, you might add photos of your products, your storefront, and your team in action. If your store is located in multiple locations, be sure to segregate and make clear which photos represent which branch.
By adding a variety of photos, you'll give potential customers a well-rounded view of your local business and what you have to offer.
3. Use Targeted Keywords
If you want to rank high on Google local rankings, you need to use targeted keywords in your listing. This means choosing keywords that are specific to your business and location and that visitors might use in their search queries.
For example, if you're a plumber in Los Angeles, you might use keywords like "plumber Los Angeles" or "plumbing services LA." By using these keywords, you can help Google understand what your business is and where it's located.
In turn, this can help your business show up more often in a local SERP. Of course, you'll need to make sure that your listing is also complete and accurate. But if you want to give yourself the best chance of ranking high on the local ranking data, using target keywords is a good place to start.
4. Encourage Visitor Reviews
Fig. 3. Website reviews enhance the credibility of your business
(Source: Freepik)
Just as online shoppers rely heavily on reviews before making a purchase, potential customers also use reviews to decide whether to visit your service area businesses.
According to a study, "72% of consumers say that positive reviews make them trust a local business more." Therefore, if you want to improve your chances of ranking high in local search results, it's important to encourage customers to leave reviews.
The best way to do this is to simply ask them. You can include a request for feedback in your email signature, on your receipts, or on your website. You can also offer an incentive for leaving a review, such as a discount or free item.
And when you do get a review, be sure to respond – customers will appreciate the personal touch. 
Keep in mind, however, that you should never offer compensation in exchange for a positive review. This is considered unethical and could lead to your reviews being removed from the search engines and thus the local pack rankings.
By encouraging customers to leave honest reviews, you can help your business attract new customers and improve your ranking in Google Maps listings.
5. Use Google AdWords
You want your local business to rank high on Google so you can get more customers, right? Well, one way is to use Google AdWords.
AdWords is an advertising service, an SEO tool, that allows businesses to display ads on Google and other Google-affiliated websites. The ads are targeted to users based on their search terms, and businesses only pay when someone clicks on their ad.
So, if you're looking to get your business to rank higher on the search engine, using AdWords is a great way to do it. Not only will your ads be seen by potential customers who are already interested in what you have to offer, but you'll only pay when someone actually clicks on your ad. That's a win-win!
By following these tips, you can make sure your business is easy to find and that customers have all the information they need before they visit. Google Maps is a powerful tool – make sure you're using it to its full potential!
ProRankTracker – The Best Google Maps Rank Checker in the Market
If you're in charge of marketing for a business with a physical location, then you know how important it is to rank high in Google Maps. After all, that's where potential customers are likely to turn when they're looking for a nearby business like yours.
And when it comes to tracking your Google Maps ranking, ProRankTracker is the best tool on the market. Our easy-to-use platform gives you detailed insights into your ranking progress, with intuitive reports so you can see exactly what's working and what needs to be improved.
Plus, our real-time tracking lets you see how your ranking changes from day to day, so you can adjust your marketing strategy on the fly.
With ProRankTracker, you'll always know exactly where you stand in Google Maps – and that means more customers finding your business and driving revenue growth.
Don't take our word for it. Visit our website and test our PRT app for free today!
https://proranktracker.com/blog/wp-content/uploads/2022/07/5-Ways-You-Can-Maximize-Google-Maps-For-Your-Business-1.jpg
540
810
David A
https://proranktracker.com/blog/wp-content/uploads/2020/11/prt-blog-1-1.png
David A
2022-08-15 10:00:42
2022-08-08 01:27:20
5 Ways You Can Maximize Google Maps For Your Business