The Ultimate Guide to the Google Snack Pack: How to Use It
Do you want your website to show up in Google's Snack Pack? If so, you need to read this guide! In this post, we'll explain everything you need to know about the Google Snack Pack, including what it is and how to make your website rank in it. Keep reading for all the details!
What is The Google Snack Pack?
The Google Snack Pack is the grouping of three results that show up on Google maps when you do a local search. This is different from the organic results, which are the results that show up below the maps. The Snack Pack is important because it is one of the first things that people see when they do a local Google search. 
Google has always been about making life better for people. With mobile phones becoming the primary mode of access, it's a great opportunity for Google to make its Search engine more accessible to mobile devices. The Google Snack Pack is designed so you can search easily even when your hands are full. 
A Brief History of The Snack Pack
Fig. 1. Google Snack Pack is called as such because of its 3-item limit
In 2008, Google released an update that became known as the Local 10 Pack. The idea was to provide SEO professionals with a fast and visible return on investment for their clients. The update listed the top ten most relevant local businesses. However, the update only survived around 12 months, after which Google cut the listings from 10 to 7.
After more than 6 years, Google decided to finally change the algorithm again. The 2015 update caused a stir among search engine marketers as it changed the usual 7-pack listing to only three. This was not an insignificant change for those who rely heavily on local listings, as this type of adjustment usually happens only after testing across specific countries before making its way globally.
The online community soon adopted the name "Snack Pack" for the 3-pack update on local business listings. And as if it wasn't competitive enough already, the obvious decrease in total number made ranking at the top extremely difficult!
Advantages of Being in The Google Snack 3 Pack
1. Visibility
When potential customers see your business in the top three results, they're more likely to click through to your website. And once they're on your site, you have a better chance of converting them into paying customers. You'll enjoy increased click-through rates (CTR) since people are more likely to click on your listing than if they saw it in the organic search results. 
2. Credibility
The completeness and accuracy of the information listed in your Google Business Profile count toward your SEO rankings. Thus, being in the Snack Pack shows potential customers that you're a reputable business that can be trusted since you've been verified by Google as a legitimate entity. This can go a long way in increasing conversions and generating repeat business.
3. Familiarity
Being in the Snack Pack can help you attract new customers. Local SEO is all about getting your business in front of potential customers who may not be familiar with your business. By being in the top three results, you'll have a better chance of getting noticed by people who are searching for what you have to offer.
4. Competitiveness
Being listed in the Google Snack Box can give you an edge over your competition. If your competitor's websites are not optimized for local search, they may not appear in the Google Snack Pack results. This can give you a competitive advantage and help you attract more customers.
How to Get Into The Google Snack Box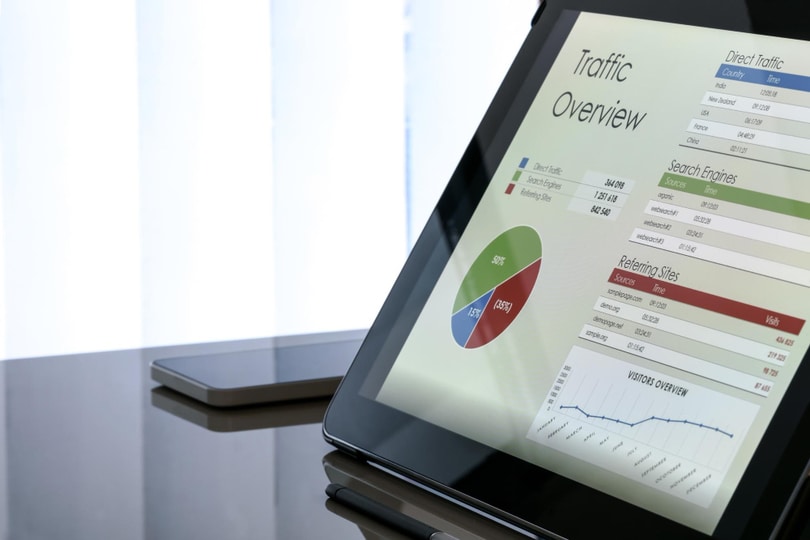 Fig. 2. Getting into the Google Snack box provides an enormous advantage to your business
(Source: Freepik)
There are a few things you can do to optimize your website for local searches and increase your chances of being included in the Google Snack Pack. Check out this list and see if you've accomplished them:
1. Optimize for local SEO
One of the most important things you can do is to use local keywords on your website. This tells Google that your business is relevant to searchers in a specific location. Make sure to include your city and state in your titles, tags, and descriptions. 
You can also create pages specifically for each location that you serve. Create high-quality content that is relevant to your local area. This could include blog posts about local events or news, or even just listing out popular attractions in your city.
2. Complete your Google Business Profile
It's important to make sure that all the information on your Google Business Profile listing is accurate and up-to-date. This includes your hours, address, contact information, and business description. You should also add photos and videos to help your business listing stand out. 
Make sure your NAP (name, address, and phone number) is consistent across all of your online listings, including your business website. If you write "13th Avenue" as the business address on your website, make sure it's the same as what you put in your Google Profile. It should be written as "13th Avenue" and not "13th Ave." or "13th Av". 
3. Always get reviews
Build up your reviews on popular platforms like Google, Yelp, and Facebook. Google relies heavily on reviews when it decides which businesses to include in the Snack Pack. 
Make sure you're actively encouraging your customers to leave reviews on your Google listing. You can do this by incentivizing them with discounts or coupons. The more positive reviews you have, the better your chances of being included. 
4. Make your website mobile-friendly
Ensure that your website is mobile-friendly. With more and more people searching on their phones, it's essential that your site is optimized for mobile users. People now use their smartphones and tablets over desktop computers to search for local businesses. 
5. Build up backlinks and citations
Build up some backlinks from other local websites. This will show Google that your site is relevant and popular in your area, and help boost your ranking in the Snack Pack.
build citations for your business. Citations are mentions of your business name, address, and phone number on other websites. They help Google verify that your business exists and is located where you say it is. You can build citations by listing your business in online directories and ensuring that your NAP (name, address, phone number) information is consistent across the web. 
6. Keep an eye on your competition
Finally, keep an eye on your competition. Keep track of what they're doing and see if there are any opportunities for you to improve upon their SEO efforts. If you can outrank them, you'll be more likely to make it into the Google Snack Pack. It's easier to track SEO rankings with a powerful research and analysis tool like ProRankTracker.
Common Mistakes to Avoid
When you're too focused on increasing your SEO rankings to get into the Google Snack Box, you tend to forget some things that eventually affect your ratings. Here are some of the most common mistakes people make that push them away from getting into the coveted Snack Pack:
1. Using too many keywords
Using too many keywords on your website will result in keyword stuffing. When you repeat a keyword so many times within a content, it sounds unnatural. Not only will this irritate your readers, but it will also trigger Google's spam filters. The ideal keyword use is no more than 3-5% of the time.
2. Buying links or reviews
Don't try to game the system by buying links or reviews. This used to be a common practice, but Google has gotten wise to it and will now penalize you for it. If you do want to get reviews, make sure they're from real people who have actually used your product or service. 
The more positive reviews you have, the better chance you have of being included in the Snack Pack. But don't forget to actively monitor sites like Yelp and respond to any negative feedback. 
3. Skipping social media
With Google's recent changes to its ranking algorithm, the importance of social media in digital marketing strategies cannot be overstated. Neglecting this could mean you miss out on being featured as one of the top businesses for related searches and appearing more prominently when people look up your company online. 
When content from social media platforms is shared via email or other methods, it helps increase awareness about your business. This can help improve your organic positioning through word-of-mouth marketing.
4. Forgetting about page speed
Google also favors websites with fast page speed. If your website is slow to load, it's likely that you won't be included in the Snack Pack. There are a few things you can do to improve your page speed, such as optimizing images and using a content delivery network (CDN). 
5. Not having an SSL certificate 
Another important factor that Google looks at is whether or not your website has an SSL certificate. This is the standard for security on websites and shows Google that your website is safe to use. You can get an SSL certificate from your web hosting company. 
Keep Track of SEO Rankings With ProRankTracker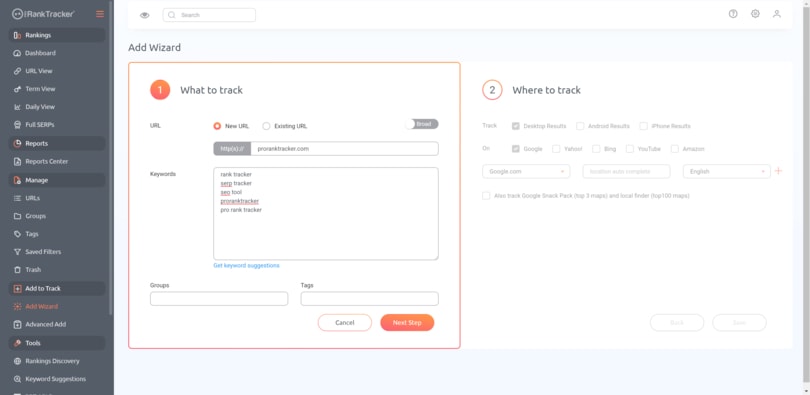 Fig. 3. Keeping track of SEO rankings is easy with ProRankTracker
Getting into the Google Snack Pack is probably one of your goals as a business owner to improve your online presence and overall performance. The task is very difficult to achieve but certainly worth the effort because the return on investment can be enormous. 
So, how do you know if your SEO strategy is working and is getting you closer to being included in the much-coveted Google Snack box? By using ProRankTracker – a highly specialized tool for SEO tracking, analysis, and reporting.
PRT features full SERPs that can help you make fully-fueled decisions about your online marketing strategy. You can see what people in the top 100 results are ranking on Google for and how they're positioned compared to competitors. 
With PRT, you also gain access to the most comprehensive and in-depth SEO reports that will impress your clients. You can generate different types of reports or share them live depending on what is needed for a specific client situation. 
Take the challenge of being included in the Google Snack Pack. Use ProRankTracker for accurate rank tracking and in-depth reporting of your SEO performance. Try it for free!
https://proranktracker.com/blog/wp-content/uploads/2022/06/The-Ultimate-Guide-to-the-Google-Snack-Pack-How-to-Use-It.jpg
810
810
David A
https://proranktracker.com/blog/wp-content/uploads/2020/11/prt-blog-1-1.png
David A
2022-06-14 10:00:26
2022-06-07 11:02:39
The Ultimate Guide to the Google Snack Pack: How to Use It