The Truth – Does Blogging Help SEO?
Blogging has become an increasingly popular way for individuals and businesses to connect with their audience and share information. However, a common question is whether blogging can help with search engine optimization (SEO). SEO is critical to online marketing as it determines how easily your website can be found on search engines like Google.
This blog post will explore the truth behind the relationship between blogging and SEO. We will examine whether or not blogging can improve your website's rankings on search engine results pages (SERPs), what kind of content can be beneficial, and what other factors play a role in improving your website's visibility.
So, whether you are a blogger trying to boost your website's traffic or a business owner seeking to enhance your online presence, this post will provide valuable insights into the relationship between blogging and SEO.
Ways in Which Blogging Can Help Your SEO
Before we understand how blogging can help SEO, it is important to understand that content plays a big role in search engine optimization. Search engines constantly crawl the web to index content and rank websites accordingly. With that said, here are some ways blogging can help with SEO.
Keeps Your Website Fresh
Having a website with fresh, new content is important for SEO. Search engines look for websites that are updated regularly. Blogging provides an opportunity to keep your website up-to-date and ensure it remains relevant in the search engine rankings. When you write blog posts, ensure they are keyword rich and include all the information people may want related to your industry or niche. This is also beneficial because it helps earn backlinks from other sites and increases organic reach. Suppose you want to create an SEO-friendly blog post. You should include the main keyword in the blog title itself, meta description, and content body. Today's search engines also look for unique content, so ensure you provide useful and original content to your readers.
Attracts Links
Another way blogging helps SEO is by attracting external links from other websites. Search engine optimization relies heavily on the number of quality backlinks pointing to your website. Each link acts as a virtual 'vote,' telling search engines that your website is valuable and should be ranked higher. By creating compelling blog content and ensuring it gets seen by a wide audience, you can attract links from other websites. This could be in the form of citations, direct backlinks, or even social media shares. As long as the link points to your website, it will help improve your rankings.
However, gaining these links isn't easy. Your blog content must offer something unique and valuable for other sites to consider linking to it. You can also pursue guest blogging opportunities on external websites to get backlinks toward the blog pages on your site. Make sure that any external sites are reputable and relevant to your brand.
Your website blog content must be interesting and informative to get good backlinks. Easy-to-read content with valuable information, internal links, or insights will be more likely to attract links from other websites. You should also focus on creating content for the right keywords and target audience – this way, you can ensure that your content is seen by people who are most likely to link back to it.
Increases Organic Reach
Organic reach is an important indicator of a website's success in search engine rankings. The more organic reach a website has, the higher it will appear in the search engine results pages (SERPs), which means that people are more likely to find your website. But how do you increase organic search and reach?
The answer is simple: blogging! Blogging can be an effective way to boost organic reach on google search, and improve SERP rankings for search queries. By posting content regularly on your blog, you can create fresh new content for users to discover. Search engines can then index this content so it appears in the SERPs when someone searches for relevant terms related to your business or industry. Additionally, this content can help draw visitors who may not have previously been aware of your site.
By providing valuable information that's useful and interesting to your target audience, you can build relationships and establish yourself as an authority in the industry. This will help increase the organic reach of your website, as more people will be aware of it and may link back to it. Also, blogging allows you to optimize content for your target keywords, which can lead to higher rankings and more visibility in search results.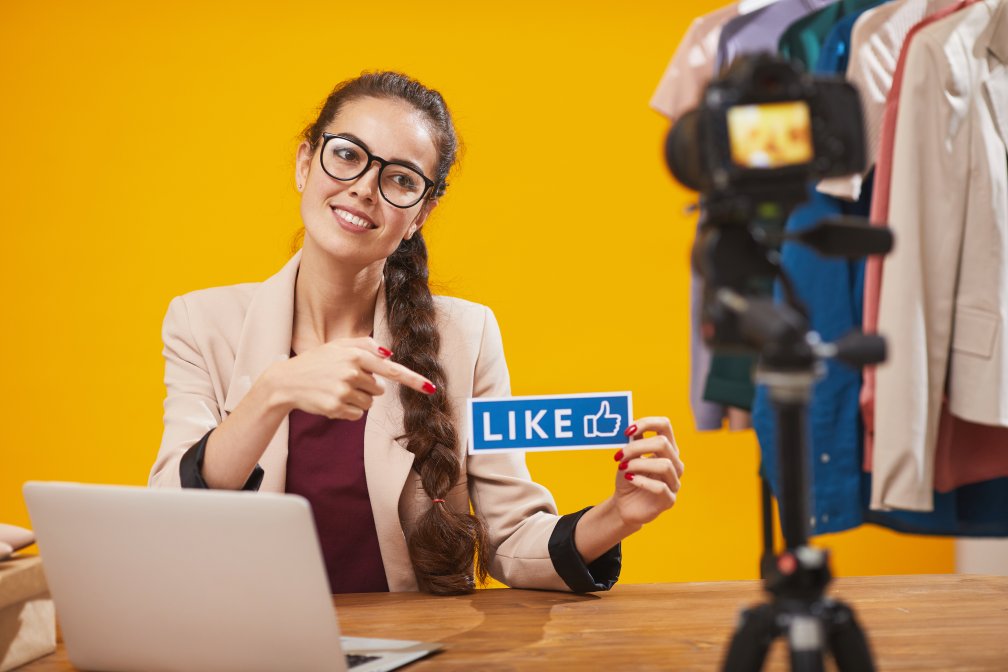 Improves Social Media Presence
Social media is a key element of any digital marketing or SEO strategy, and blogging can greatly improve your presence on these platforms. Whenever you post content to your blog, you should share it across all your social media channels. This will help draw more potential customers to your site and create more visibility for your business.
When creating content for social media, make sure that it's interesting and timely so that people will be motivated to click on the link and visit more pages on your website. You should also include visuals when possible, as this helps draw attention and more traffic to the post and makes it more likely to be shared by others.
Blogging also helps build relationships with your existing followers. You can establish a rapport and keep them engaged with your brand by providing them with compelling and valuable content. Additionally, when customers share your blog posts on their social media accounts, it will help spread the word about your business and attract more potential customers to your website.
Overall, blogging is an effective way to improve your social media presence, as it helps draw more attention to your business and generate user engagement. As long as the blog content is interesting and relevant to the target audience, it can be an invaluable tool for building relationships and expanding reach.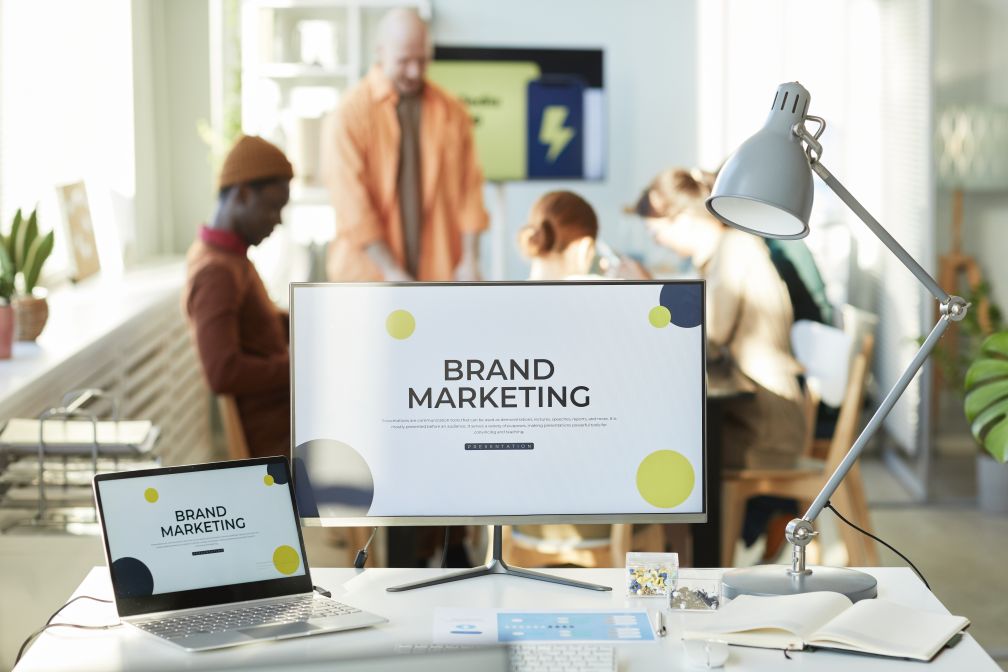 Enhances Brand Image & Authority
Blogging is a great way to enhance the image and authority of your brand. By creating content focused on your products and services, you can establish yourself as an authority in your niche. This will help to increase customer trust in your business and make them more likely to purchase from you. Additionally, by providing regular content updates, customers will be more likely to stay engaged with your brand over time.
Having a blog also helps build relationships with people who are interested in your industry or who may potentially become customers. People like to connect with brands they trust and respect; having a blog can allow them to do just that. By providing valuable information on topics related to your business, such as product reviews, industry insights, and tips & tricks for using your products, you can show potential customers why they should trust your brand and be interested in working with you.
Furthermore, having a blog can help to increase website traffic by providing something for visitors to return to again and again. This increases the potential reach of your site and helps draw more people into the sales funnel. Additionally, blogging also offers great opportunities for keyword optimization, which can also improve search engine rankings.
Generates Leads
Having a blog is also an effective way to generate leads for your business. By providing interesting and valuable content on your blog, you can invite people to learn more about what your company offers. People are likely to trust a business that publishes regularly updated blog posts and informs customers of important industry news and updates.
When readers find helpful articles on topics related to your business or industry, they may be interested in learning more. You can use this opportunity by including links in your post that lead back to other website pages, such as product pages or contact forms. Additionally, having a newsletter sign-up form on your blog is an easy way for visitors to provide their information so that you can reach out with marketing materials down the line.
You can also use calls-to-action within blog posts encouraging readers to take further action, such as downloading an ebook or viewing a webinar. These methods can be leveraged to capture leads and help boost conversions on your website. By staying active with blogging, you're giving potential customers a chance to interact with your content and make their own decisions about whether or not they want to purchase from you.
Improves Engagement
Finally, blogging is a great way to improve engagement with current customers and potential leads. Creating thought-provoking content relevant to your reader's interests can create an emotional connection with them. This will increase engagement because the readers will be more likely to share, comment, or subscribe to a newsletter.
Additionally, blogging gives businesses a platform to showcase their expertise and knowledge in their industry. By providing valuable information about current trends or news related to their niche, readers are more likely to trust the company and rely on them as a source of reliable information. This trust can then lead to stronger relationships between customers and the business.
Blogging also improves engagement by giving businesses direct communication with their readers. Businesses can use this platform as an opportunity for feedback from current customers and potential leads that could be used for improvement. This allows businesses to ensure their content is relevant, engaging, and beneficial for their readers.
Overall, blogging can be an extremely effective tool for businesses to improve engagement with their current customers and potential leads. Providing relevant content tailored to readers' interests creates an emotional connection between customers and a business.
Additionally, by giving businesses direct communication opportunities with readers, they can receive feedback that can be used for improvement. Therefore, blogging is a great tool for businesses to engage with their readers and increase trust between them.
What Types of Blog Content Boost SEO?
Regarding blogs, content marketing, and SEO, not all types of content are created equal. Quality content is key, including the best types of blog content to boost SEO.
Educational Content
Educational content is a must for boosting SEO. By providing helpful and informative pieces readers can learn from, you're creating content that will build trust, increase engagement, and help with rankings. To create educational content that boosts SEO, start by researching keywords related to your topic. Once you have identified the right keywords, use them strategically in the title tag, subheadings, meta-description, image alt tags, and throughout the body of the article.
Additionally, do keyword research to optimize for long-tail keywords—these are more likely to attract organic traffic than short phrases or single words. When writing blog posts centered on educational topics, industry trends, and news stories, provide reliable sources so readers can confirm your statements. Doing this will increase your credibility and help you establish yourself as an authority in your industry.
Lists
Lists are a great way to present information in an organized manner that's easy for readers to scan through quickly. They also make it easier for search engine crawlers to understand your page's content and ensure it's displayed correctly. Plus, lists can be incredibly shareable on social media, leading to increased organic traffic.
When creating a list-style blog post, consider using numbered points or bullet points to break the information into easily digestible chunks. This makes it easier for readers to scan through and pick out the most important bits of info they need. Additionally, you'll want to include relevant keywords throughout the piece and in the title of your post—this will help boost SEO rankings and make your article easier for other search engines to find.
Visual Content
Visual content is also great for boosting your SEO rankings. People love visuals—from videos and infographics to photos and illustrations—and including them in blog posts can help make your content more engaging. Visuals also benefit from helping with rankings since they draw readers in and keep them interested. Search engine crawlers will crawl the indexed pages and images on your website, so make sure to include keywords in the alt-text of your visuals.
This will also help with SEO rankings as search engines recognize keywords used in image descriptions. Additionally, consider optimizing any videos you include by adding relevant titles and descriptions before embedding the link into your blog article. Doing this increases the chances that viewers will find you when searching for related topics or phrases on video-sharing sites like YouTube. People are more likely to share and link to content that includes high-quality visuals, which can increase your website's visibility and authority in search engine results pages.
Reviews
Reviews are another great way to boost SEO. People always search for product and service reviews, so creating content that includes them can help draw in more organic traffic to your page.
When writing review-style blog posts, ensure you're providing an honest opinion about the product or service. This will help build trust and establish credibility with your readers. Additionally, include related keywords throughout the piece and in the post's title—this ensures that search engine crawlers will recognize it as relevant content when someone searches for related terms or phrases Google searches for.
Finally, if possible, link to other websites or credible sources that have written about the product or service you're reviewing. Doing this shows that you've researched and can help build trust with potential customers.
How-To Guides
How-to guides are a great way to attract organic traffic and fresh content. People often search for "how to" articles when trying to learn something new or accomplish a specific task, so creating content that focuses on this can help bring in more readers.
When writing how-to articles, it's important to provide clear, step-by-step instructions that readers can follow. If possible, include screenshots or videos demonstrating each step—this will make it easier for viewers to understand and follow along.
Additionally, be sure to use keywords throughout the piece and in the title of your post—this helps ensure that search engine crawlers recognize it as relevant content and make it easier to find.
Ultimately, blogging can help with SEO if done correctly. By creating quality content that includes relevant keywords, engaging visuals, reviews, and how-to guides, you can maximize your chances of success and draw in more organic traffic to your website.
Gain Access to Powerful SEO Agency Rank Tracking & Reporting with ProRankTracker
ProRankTracker uses highly specialized SEO agency rank tracking and reporting services to ensure accurate and up-to-date rank-tracking data. This will not only keep you but also your teammates and clients satisfied.
Connect to PRT Data: As part of our agency plans, we provide API access that allows you to integrate PRT rank-tracking data into your systems and tools. If you're an experienced developer, this can be a great way to connect your unique systems and tools to PRT's data.
24/7 Ticket Support: You can submit a ticket to receive immediate support for any question, issue, or request, regardless of your plan. Whether you're an individual or a large agency, our support team is committed to helping you get the most out of your PRT experience.
Multi-user Management: You can use PRT to create sub-accounts for users to access your account. You can limit the data visible to each user and grant them different permission levels, such as read-only, selective actions, or full administrative privileges.
PRT Mobile App: The PRT Mobile app allows you to check your rankings and download reports anytime and anywhere. Additionally, you can download reports through the app when you cannot access your computer. Whether you're a professional SEO agency or an individual, PRT can help you get the results needed to compete and grow your business.
So, does blogging help SEO? The answer is yes. Blogging can be an effective way to drive organic traffic and backlinks that will, in turn, help to improve your SEO rankings.
However, it is important to use a reliable rank tracking and reporting system to ensure that you are getting accurate data. ProRankTracker is one such system that can provide the necessary data required to make informed decisions.
By using ProRankTracker, you can get access to powerful SEO agency rank tracking and reporting services, as well as other helpful features. Get started today!
https://proranktracker.com/blog/wp-content/uploads/2023/05/The-Truth-Does-Blogging-Help-SEO.jpg
907
1209
David A
https://proranktracker.com/blog/wp-content/uploads/2020/11/prt-blog-1-1.png
David A
2023-06-12 10:00:34
2023-05-29 09:48:16
The Truth – Does Blogging Help SEO?