11 Effective Ways To Do Organic Content Promotion
11 Effective Ways To Do Organic Content Promotion
If you're like most business owners, you understand the importance of content marketing. After all, without quality content, your website won't rank highly in search engine results, and you'll miss out on valuable leads and conversions. But what you may not realize is that simply producing great content isn't enough. You also need to promote that content if you want it to be seen by your target audience. 
Fortunately, there are a number of ways to promote your content organically (i.e., without paying for ads). In this blog post, we'll share effective methods for organic content promotion. By implementing these strategies, you'll be able to get your content seen by more people, which will help you attract new leads and customers. Let's get started!
What is Organic Content Promotion? 
Organic content promotion is the process of using social media platforms like Facebook, Twitter, and Instagram to promote your products or services without paying for sponsored posts. It's also about optimizing your site for search engines crawlers, delivering content such as hosting blogs or forums, creating backlinks to your site, and more. To sum things up, this means that you are utilizing those platforms in a way that is natural and authentic—without any paid ads or posts. This strategy works because it allows you to engage with a larger audience by interacting with them directly through comments and likes. 
Top 11 Ways To Do Organic Content Promotion
#1 Expand Into Social Media Platforms 
When it comes to organic content promotion, one of the most powerful tools in your toolbox is social media networks like Facebook, Twitter, Instagram, and LinkedIn. Organic social media marketing gives you direct access to millions of potential customers around the world. You can share posts about your products or services and let people know why they should choose you over other businesses. 
Experiment with different platforms! Don't limit yourself just because something worked well once before – experiment with different platforms so that you can find what works best for promoting your business's unique message! Try posting links on Reddit, running sponsored posts on LinkedIn, or utilizing mobile messaging apps like WhatsApp or WeChat if they fit within budget constraints – there are tons of different options available so don't be afraid to get creative!  
You can use hashtags and keywords to target specific audiences who might be interested in what you have to offer. Hashtags are great for getting more eyes on your posts, but using too many can actually have a negative effect on engagement. Choose just a few relevant hashtags per post – any more than that and people may start tuning out due to hashtag overload! And don't forget to take advantage of social media analytics tools for monitoring your KPIs!
#2 Engage With Communities And Try Content Networking 
Another great way to promote your content organically is through content networking sites like Reddit and Quora. These sites allow users to ask questions and receive answers from experts in the field – which could be you! You can post helpful answers that link back to relevant pages on your website, giving potential customers more information while also driving traffic back to your site. You can also join related groups on these platforms and participate in conversations with other professionals in your industry – another great way to spread awareness about what you have to offer! 
You can also try being active in other forums where people ask questions about a specific topic or industry. Being active in these communities will give you the opportunity to connect with potential customers and show them that you're knowledgeable about the subject matter they're interested in learning more about. 
#3 Get Your Content in Front of the Right People 
An effective method for a successful organic content promotion strategy is to make sure that your content reaches the right people. One way to do this is by optimizing for search engine visibility. That means researching and utilizing keywords that are relevant to your audience, as well as making sure that your site's structure and meta tags are optimized for SEO. 
The internet is full of niche communities focusing on every topic under the sun—from gardening and cooking to web development and SEO optimization. Find the communities relevant to your industry and join them! Not only can these places become great resources for learning more about your field of interest, but they can also be powerful tools for promoting your content organically. 
Share your blog posts, social media updates, and other pieces of content with these communities when appropriate—this will help you get more eyes on your work without having to pay for advertising.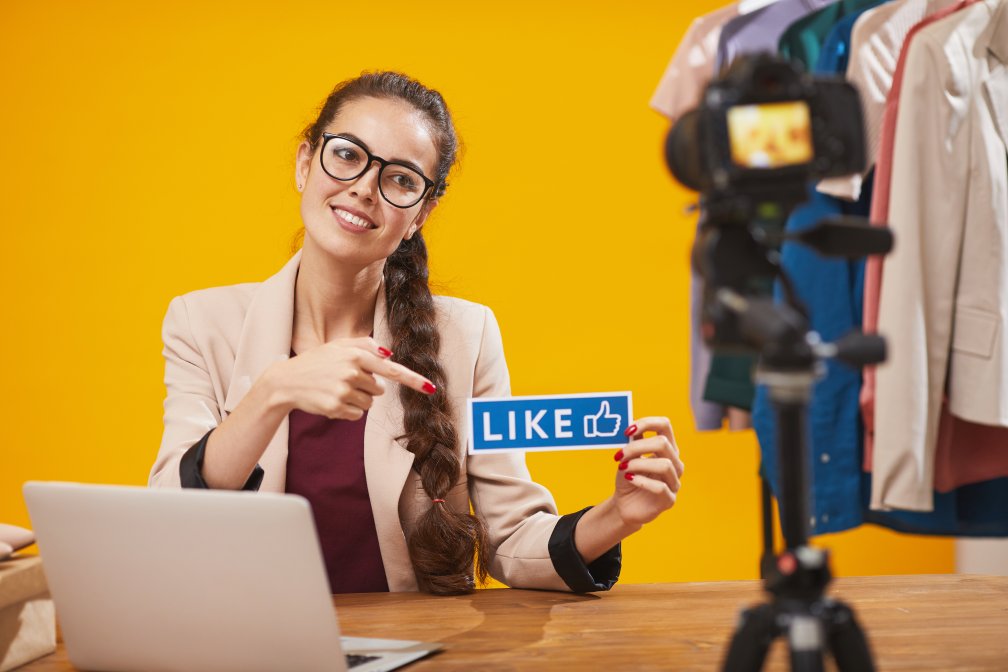 #4 Utilize Influencers 
Influencers can be powerful allies when it comes to promoting your content organically. Influencers have large followings and targeted audiences who trust their opinions—so if they share or promote something, their followers are likely to take notice. 
To find influencers who match up with your brand's target demographic and message, try searching for relevant hashtags on social media or conducting a search on Google or YouTube for relevant influencers in your niche. Reach out to them directly via email or messaging platform with an offer or proposal; if they accept it could be just what you need to boost organic promotion and get more eyes on your content! 
#5 Repurpose Your Content 
Once you've shared your blog posts and articles a few times on social media, don't stop there! Consider repurposing some of those pieces of content into other formats such as podcasts, videos, graphics, or eBooks in order to maximize their reach even further. Not only will this help keep existing followers engaged but it may also attract new viewers who prefer different types of media over others (for example podcast listeners vs video watchers). Plus, repurposing existing content saves time because there won't be any need for extra research or writing—you already have the information ready-made!  
#6 Leverage Email Marketing 
Email marketing is another great way to reach potential customers organically without spending any money on ads or influencers. By creating an email list of subscribers who have opted-in to receive updates from your business, you can easily send them notifications when new blog posts go live or when there's something exciting happening with your company! Plus, email marketing allows you direct contact with those customers so if they ever have any questions or feedback about what they're reading from you, they can easily reach out via email as well!  
#7 Create Visual Content 
Visuals are great attention grabbers and they can be used in various ways when it comes to promoting organic content such as infographics, memes, GIFs, and videos. These types of visuals are highly shareable and can quickly spread across social media platforms and other websites with just a few clicks! Plus, they're an easy way to break up long pieces of text which can help keep readers engaged while they scroll through the page.  
#8 Optimize for Search Engines 
SEO is an essential part of any content promotion strategy. By using targeted keywords and phrases in your titles and body copy, you can boost the chances that your content shows up in search engine results pages (SERPs). Additionally, be sure to link back to your website from external sources such as guest blogging sites or forums – this will help increase traffic from those sources as well as improve SEO rankings.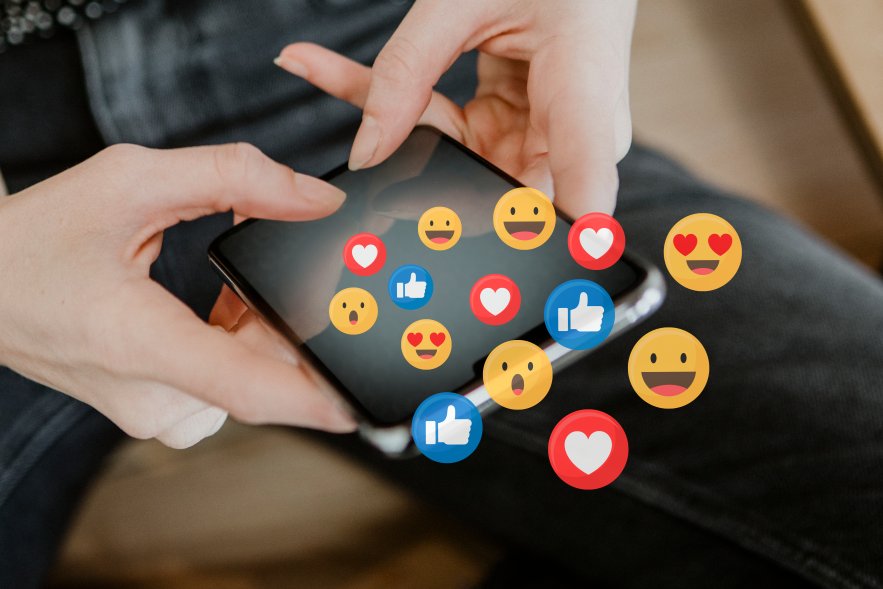 #9 Encourage User Engagement 
User engagement is key when it comes to organic content promotion. Encourage readers or viewers to comment, share their thoughts, or ask questions about topics related to the post; this will help create conversations around your content and keep readers engaged for longer periods of time. Additionally, this kind of engagement helps build relationships with potential customers and establishes trust between them and your brand. 
#10 Guest Blogging 
Another great way to get more eyeballs on your content is by guest blogging on other websites. This gives you access to a much larger audience than just those who follow your own website or business page. When looking for guest blog opportunities, make sure that they are relevant to your industry or niche so that they will be seen by people who have an interest in what you have to offer. Additionally, be sure to include links back to your own website whenever possible – this will help drive traffic back to your pages which can lead directly to increased sales or signups!  
#11 Create and Distribute Press Releases
Press releases are a great way to spread awareness about your business or brand in a professional manner. If you have important announcements or updates (for example, if you just released a new product or service), consider writing up a press release and distributing it through major outlets like Yahoo!, Google News, or even niche publications relevant to your industry. You can even reach out directly to reporters who cover topics related to what you do; they might be interested in featuring stories about your work! You never know until you try! 
Where To Start
If you don't already have a blog for your business, now is the time! Blogging platforms like WordPress give you a platform for creating helpful articles that will draw in more readers who are interested in learning more about what you do and what sets you apart from competitors. Writing high-quality content also helps build up SEO rankings, making it easier for customers searching online for related services or products to find yours first! 
Organic content promotion is a powerful tool for businesses looking to reach new audiences without spending money on advertising. By using these organic marketing methods—sharing on social media platforms, leveraging influencers, commenting on relevant threads, and others—you can get more eyes on your content without breaking the bank! So start getting creative and make sure that everyone knows why they should trust you with their money!
When to Add Paid Content Promotion 
Organic content promotion can be effective, but it can also take time before seeing results. When looking to increase your reach quickly, adding paid promotion can help you achieve your goals faster—by strategically targeting specific audiences and allowing you to track your success more easily. With paid promotions, you are able to get in front of more people in targeted areas who may not have seen your organic posts otherwise. The bigger the ad spend, the greater the reach you'll have for your website.
Combining organic and paid content strategies can greatly improve your visibility online. You can go with this route only if you have a capable marketing team and a considerable budget. Otherwise, establishing your presence and authority online through organic content promotion strategies will be sufficient.
Tracking Your Progress With ProRankTracker
Get ahead of the competition with ProRankTracker. This powerful SEO tool gives you unprecedented access to detailed SERP data on all your websites. With daily automatic updates, plus specific tracking requests when needed, you'll always have accurate information – no manual labor required! 
See rankings across major search engines and monitor how your organic content promotion is doing. Start optimizing now and see your website land on the first page of the SERPs! 
Try ProRankTracker today for FREE!
https://proranktracker.com/blog/wp-content/uploads/2023/03/11-Effective-Ways-To-Do-Organic-Content-Promotion.jpg
645
884
David A
https://proranktracker.com/blog/wp-content/uploads/2020/11/prt-blog-1-1.png
David A
2023-04-15 10:00:08
2023-03-21 00:41:45
11 Effective Ways To Do Organic Content Promotion