8 Tips and Techniques You Can Do On Pro Rank Tracker
It's no secret that Pro Rank Tracker is a powerful tool for SEO professionals and agencies. But did you know there are some lesser-known tips and techniques you can use to get even more out of the platform? In this blog post, we'll go over a few of our favorites. So whether you're a Pro Rank Tracker veteran or just starting, be sure to read on!
8 Tips and Techniques You Can Do With PRT
1. Get more organized with the All-Tracking Eye
Fig. 1. The All-Tracking Eye makes using ProRankTracker fast and easy
The All-Tracking Eye is like an enhanced version of your standard navigation bar. This advanced tool allows you to view data according to groups, tags, URLs, or filters making it easier than ever before for finding what exactly we're looking for!
Tags are a great way to organize and make sense of all the data you're collecting and group individual terms. You can give each tag any name that makes sense for your needs, like "AdWords" or "Keywords." You can also assign any color tag to the tag you made. Once tags have been added they will be accessible from the Eye with one click!
Groups allow you to organize all the pages and URLs associated with your SEO campaigns for different clients. This makes it easy for SEO agencies that handle several clients.
It would be a shame not to take advantage of the All-Tracking Eye. We highly recommend that you explore this to make your dashboard and shortcuts more organized!
2. Make use of keywords you're already ranking for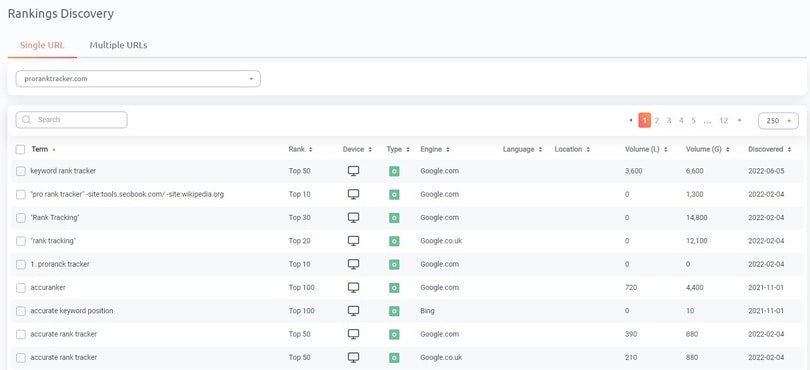 Fig. 2. Find ranking keywords with our Ranking Discovery tool
With ProRank tracker's Rankings Discovery tool, you can find out keywords your site ranks for. All it takes is one click of the mouse!
If you want to find out which keywords you're already ranking for, all you have to do is enter your URL into ProRankTracker's Rankings Discovery tool. This will allow ProRankTracker to show you the ranked keywords that you're not currently tracking. From there, you can easily emphasize those keywords and move them up even further in the SERP.
3. Automate reports generation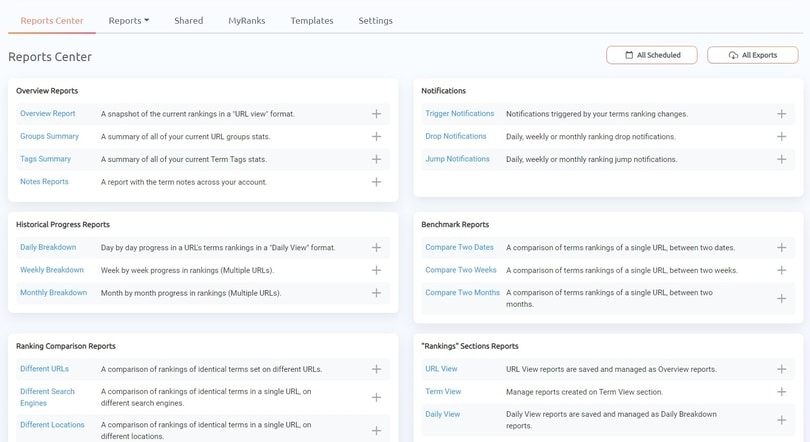 Fig. 3. Set up reports to automatically receive them
Managing your keywords is a lot like juggling – if you try to do too many things at once, it becomes impossible. 
The more keywords you track and analyze in your SEO campaign management process, the harder the task gets! But there's good news: with an advanced web ranking report from Pro Rank Tracker on deck, generating ranking reports becomes less daunting.
Automating web ranking reports saves time and keeps you informed without the need to follow hundreds of data points every day. ProRankTracker allows you to customize your own unlimited number of templates so that reports are always ready to be delivered with your branding on them.
To generate reports automatically, follow these steps:
Go to the Reports Center

Select any of the report options you want to automate

Click "Add New Report"

Select the "Scheduled Report" option and choose whether you want to receive it daily (and at what time), weekly, or monthly
We understand that your clients may have different preferences on how they want to view reports, so we provided options on the type of file you want reports to be presented. Plus, you also have the option to automatically send the reports to your client's email address, so you don't have to manually do it.
4. Setup notification for sudden ranking changes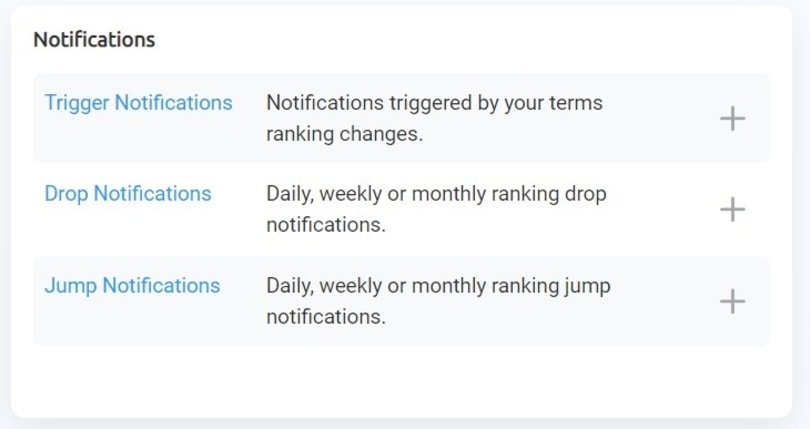 Fig. 4. ProRankTracker will notify you of any updates on ranking changes
When you have ProRankTracker, you don't have to constantly look at your ratings to see if there have been any changes. The tool itself will do the work for you and notify you of any jumps or drops in your ranking. 
Notifications are an excellent way to make sure you stay up-to-date with your ranking data. You can create notifications that will update when certain triggers happen, such as one rank decreasing by 3 positions in any search engine or another reaching a new high.
In the Reports Center, go to the Notifications area and set up the triggers. You can choose to receive notifications when your rank jumps, drops or hits a certain point. 
5. Customize white-labeled reports
Fig. 4. ProRankTracker lets you send reports with your branding
Stop sending clients generic reports that look like you outsourced them. Instead, send unlimited reports that have your business brand on them to assert your authority in the field.
White-labeling is the act of using third-party software but making it appear as though you did all the work. This gives businesses more control and flexibility when delivering reports to clients. 
With Pro Rank Tracker's white-labeled report templates, you can create beautiful and visually appealing reports with your logo and brand in them. This adds authenticity and authority to your SEO agency by showing that you have all the tools for analyzing, tracking, and reporting SERP progress.
6. Go above and beyond with the MyRanks app
Fig. 5. MyRanks app is exclusive to ProRankTracker users
(Source: Freepik)
We're always looking for ways to improve your experience at Pro Rank Tracker. That's why with our recent major platform update, we've introduced PRT MyRanks – a unique reporting mobile app that will allow you, your teammates, and your clients to conveniently access ranking reports. It displays rankings in the same way as shared reports but within an interactive mobile application. 
MyRanks is perfect for SEO agencies because you can brand it with your company logo to provide authenticity. Plus, it also comes in 13 different languages, which is perfect if you're dealing with international clients.
7. Use the Keyword Suggestion Tool
The Keyword Suggestion Tool is one of Pro Rank Tracker's most valuable tools. It simply looks for any keywords related to the ones you're already tracking. Plus, it finds highly relevant long-tail phrases with good search volume.
To use this function, go ahead and select the website URL that needs new content written about it. Then pick a phrase from the hundreds of results generated by our algorithm. Use these to create titles for beautiful blog posts or articles needed by website owners.
8. See what keywords your competitors are ranking for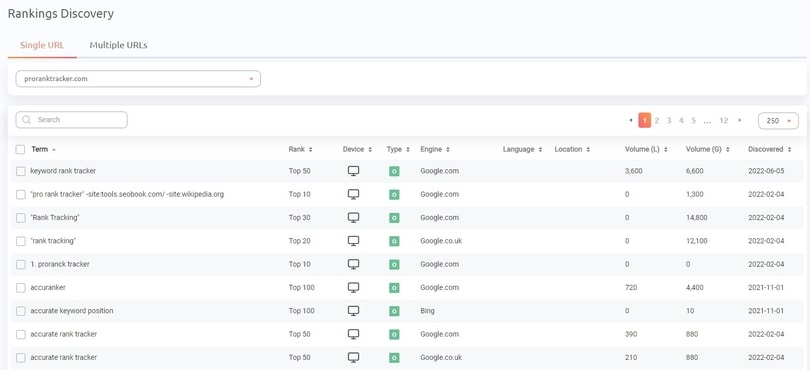 Fig. 6. Find ranking keywords with our Ranking Discovery tool
The first step to SEO success is knowing your competition. You can't be successful without monitoring how well you rank against other sites in the same niche or industry as yours, so it's crucial to get this part right! 
With Rankings Discovery, you can get detailed information about the keywords your competitors are ranking for on major search engines. Just add your competitor's URL with one term, and check it with the Rankings Discovery tool. 
Who knows? You might discover hidden gems that might not even show up in their analytics package. Using this information, you'll have the opportunity to rank for keywords they're not yet ranking for and take the lead. 
You can also see where your competitors' pages are positioned for specific terms using the Full SERPs tool. Watch this video tutorial to see how you can utilize the tool to track the historical performance of the competition on tracked keywords.
The missing link in your arsenal of SEO tools is here! ProRankTracker is the best among rank trackers as it provides accurate and comprehensive rank tracking so you can measure, monitor, and make informed decisions about your SEO rankings. 
Why not try PRT today? It's free! Get firsthand experience with the tool and test out the tips and tricks we listed here. You'll be surprised at how much more you can do to your SEO efforts with PRT at your fingertips.
https://proranktracker.com/blog/wp-content/uploads/2022/07/8-Tips-and-Techniques-You-Can-Do-On-Pro-Rank-Tracker.jpg
810
810
David A
https://proranktracker.com/blog/wp-content/uploads/2020/11/prt-blog-1-1.png
David A
2022-07-04 17:03:47
2022-07-04 17:03:47
8 Tips and Techniques You Can Do On Pro Rank Tracker