8 Tips On How To Integrate SEO Into Your Content
Are you looking for ways to optimize your content and make it more visible online? Search engine optimization (SEO) is the answer! From keyword research to understand what search engine algorithms look for, SEO can help improve your visibility in search engine optimization results and bring more traffic to your website.
In this blog post, we'll delve into eight practical tips on integrating SEO into your content so you can reap the rewards of higher rankings in SERPs. So without further ado, let's get started!
Conduct Thorough Keyword Research
Conducting keyword research is the first step to optimizing your content for search engine algorithms. You can use tools such as Google Keyword Planner to uncover relevant keywords and phrases related to your content topic.
Once you have a list of potential keywords, review them individually and see which ones will most likely bring in more organic search traffic. Consider the search volume of searches, competition level, and relevance to your topic when choosing keywords for your content.
Suppose you're writing a blog post about SEO basics. You can start by researching phrases such as "SEO basics," "SEO fundamentals," and "how to do SEO." These phrases will provide the foundation for your content and ensure it is more likely to appear in search engine results for these queries.
You can also use keyword research to determine which other related topics you should cover in your content and provide more detail in certain areas.
Additionally, be sure to use long-tail keywords throughout your content. Long-tail keywords are phrases with three or more words that are more specific than the popular search terms and often have lower competition levels. As an illustration, you could consider using phrases such as "SEO checklist for beginners" or "correct on-page SEO techniques," instead of the more generic "SEO basics."
Also, targeting local audiences can include location-specific terms like "SEO services in Seattle" or "how to rank higher in Google Los Angeles."
By doing thorough keyword research, you can make sure your content is more likely to appear in search engine results and bring in organic traffic.
Optimize Your Page Title & Meta Description
Optimizing your page titles and meta descriptions is the next step in SEO content strategy. Page titles and meta descriptions are important elements of on-page SEO that help search engines understand the content of your pages and show them in SERPs.
First, ensure that the title tags for all your web pages contain keywords relevant to the content. This helps search engines understand your page and increases the chances of it appearing in SERPs. Keeping titles under 70 characters within Google's character limit is also important.
Meta descriptions are HTML attributes that provide summaries of a webpage's content. Optimizing meta descriptions helps attract readers to visit your website once they see it in SERPs. Ensure all your meta descriptions are unique and include keywords relevant to the content. They should also be less than 150-160 characters long to fit Google's character limit when displayed in SERPs.
In addition, you can enhance page titles by including modifiers such as "2023" or "best." This will make your page titles stand out and help them rank higher in SERPs.
Furthermore, you should use rich snippets to make your pages more attractive in SERPs. Rich snippets are pieces of code that can be added to a webpage to provide additional information such as reviews, ratings, prices, etc. This helps draw attention to your content and increases the chances of a user clicking on it once they see it in SERPs.
Usually, optimizing page titles and meta descriptions is enough to make your content more visible on search engine result pages in SERPs. However, if you want to take it further, you can add structured markup data on individual web pages. Structured markup data helps search engines understand the content of a webpage better and display it in richer formats in SERPs. Like if you have a recipe website, you can include the following:
Structured data that shows the ingredients.

Time to prepare.

Other details about the dish.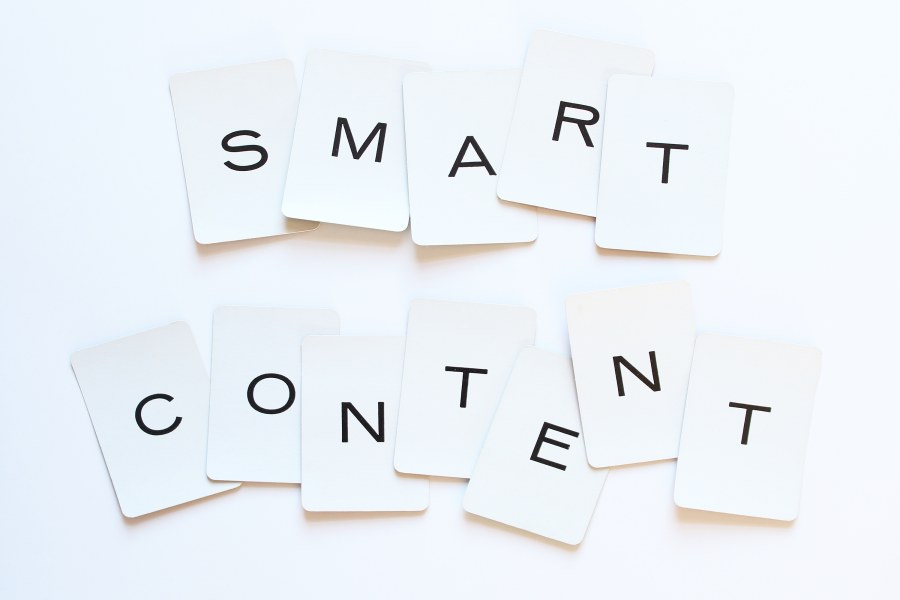 Ensure Your Content is Well-Structured & Easy to Read
The third step to integrating SEO into your content is ensuring it is well-structured and easy to read. Poorly structured content can be hard for search engine crawlers to parse, which will cause them to overlook important keywords and phrases. As a result, it won't rank very high in SERPs.
Start by breaking up long blocks of text into shorter paragraphs or bulleted lists that are easier to scan. This makes it easier for users to find the information they are looking for and increases the chances of them reading through the entire content. Additionally, using headings and subheadings helps break up the text further and makes it easier for readers to skim the content.
Furthermore, you should use other elements in creating content, such as images or videos, to keep readers engaged and make the content more visually appealing. This will help make your content stand out in SERPs and attract more people to click on it. Just be sure to optimize your images using keywords so they appear in image search results.
Finally, remember that your content should always be written for users first and search engines second. Ensure the language is easy to understand and avoid keyword stuffing at all costs. It's also important to link pertinent words or phrases within your content to relevant pages on your website, as this can help improve its ranking in SERPs.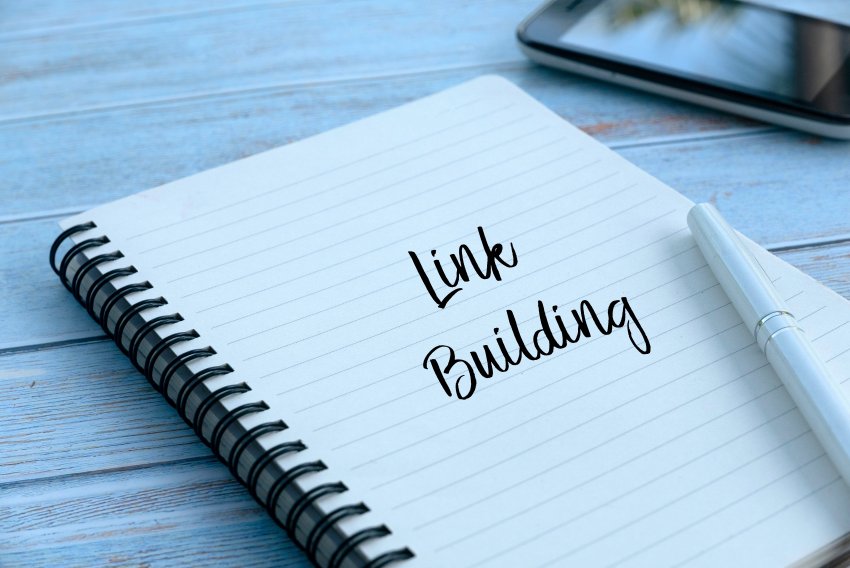 Include Links within Your Content
When writing content, it's important to always include links within the body of the text. These internal links can help direct readers to more information relevant to the topic and other pages on your website. This also helps improve your website's ranking in SERPs, as crawlers can easily index these links properly.
Ensure that the anchor text used for internal links is relevant. This is the clickable part of a link that users can click on to navigate somewhere else. It's important to ensure this anchor text contains keywords related to the page it's linking to, as this will help boost your SEO ranking for those terms. Additionally, using descriptive anchor texts like 'learn more about X' or 'find out how Y works' adds context and improves user experience by giving readers an idea of what they will find on the other side before they click on it.
External links can also be beneficial for SEO content creation and integration. Linking out to high-quality, credible sources adds additional value to your article and can help boost the trustworthiness of your page. When choosing websites to link out to, ensure they are trustworthy with good reviews, as linking to unreliable sources can hurt your reputation in search engine results.
Including links within the content is essential to SEO integration and should not be overlooked. They improve user experience by directing readers to more relevant information and help boost your ranking on SERPs by providing crawlers with a trail that leads back to you.
Write Unique and Engaging Content
To ensure that your content is SEO-friendly, it's important to ensure the text you write is engaging and unique to your target audience. Search engines like Google want to provide their users with the best results possible, so having original content on your page can help boost your ranking in SERPs.
When writing, always think of ways to go beyond simply listing facts and figures – try livening up the copy with stories or anecdotes that readers can relate to. Additionally, focus on crafting pieces and creating easy-to-read and understandable content by breaking complex topics into manageable chunks. This helps keep readers engaged while they navigate through your webpage.
Finally, avoid using duplicate content at all costs, hurting your ranking. This means refraining from copying and pasting the same content over multiple web pages, with minor changes, or simply rewriting existing pieces that already exist online. To ensure your content is original, use tools like Copyscape to check for plagiarism before publishing it live on your website.
Writing unique and engaging content isn't just important for SEO integration; creating interesting articles also helps build trust with readers while helping keep them engaged as they browse your page. Utilizing storytelling techniques, breaking down complex topics into simpler parts, and checking for duplicate content are all ways to help ensure that your blog posts and web pages are optimized for SEO purposes and provide an enjoyable experience for visitors.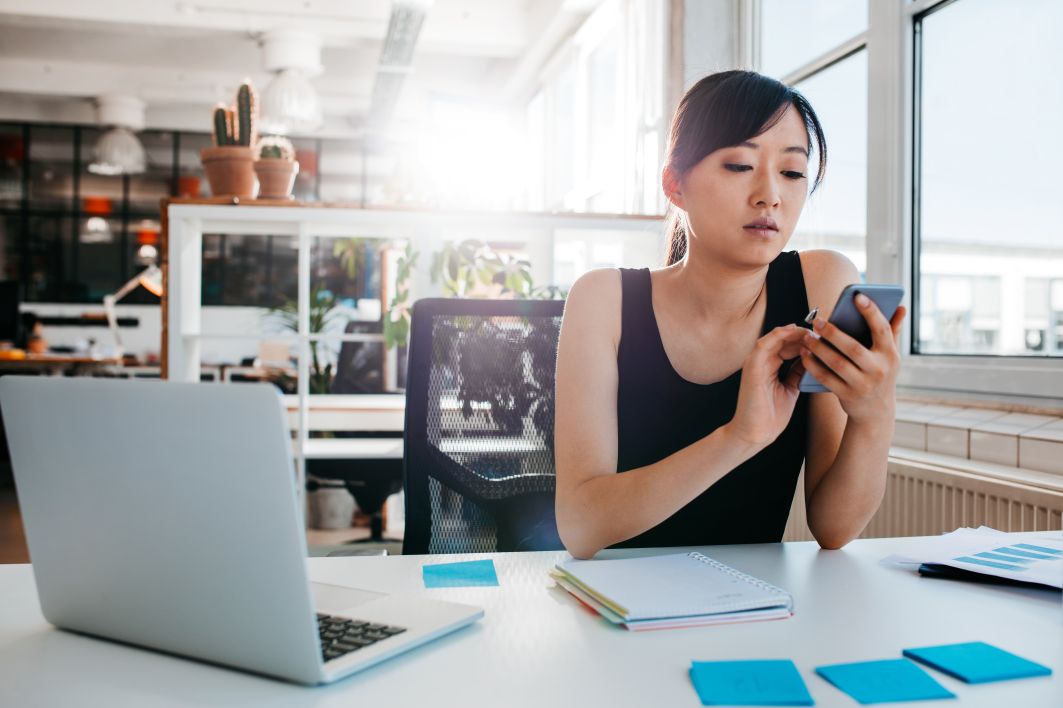 Make Your Site Mobile-Friendly
Making sure your website is mobile-friendly has become more important than ever with the rise of smartphones and other mobile devices. With over half of the web searches on a mobile device, optimizing your site for these devices can give you an edge in SERPs when competing against similar businesses.
To make your site mobile-friendly, start by resizing images used on the page to fit properly on smaller screens. Additionally, using a responsive design framework allows webpages to automatically scale their content to fit different screen sizes without users having to manually resize them. This helps keep visitors engaged as they navigate through pages without running into any issues due to unreadable text or misplaced images.
Creating a separate mobile version of your website can also be beneficial, allowing you to customize the user experience based on a device's features. This means having access to more advanced options, such as push notifications and geolocation services, that can help further engage customers.
Ensuring your site is mobile-friendly is essential for optimizing it for SEO purposes. Resizing images, using a responsive design framework, and creating a separate mobile version are great ways to optimize mobile and ensure visitors have an enjoyable experience while browsing through your pages, no matter their device.
Avoid Keyword Stuffing
When optimizing your website for SEO, avoiding keyword stuffing is important. This is the practice of increasing search engine rankings by cramming as many keywords into a page as possible.
Keyword stuffing used to work in the past, but now search engines are smarter and can identify when someone is trying to manipulate results. Not only does this look bad from an SEO perspective, but it can also make content difficult to read and understand due to the overuse of words or phrases that may not be relevant to the page's discussion.
Using keywords strategically within the content is still important for SEO purposes, but it needs to be done in moderation. Focus on naturally integrating keywords throughout the content rather than forcing them in. This will make it more likely that the keywords you choose are relevant to the topic and make sense within the context of your content.
Also, be aware that keyword stuffing can create a spammy signal for search engine algorithms. If you're overusing or repeating keywords too often on a page, then this could cause rankings to drop instead of increase.
If you want to use your keywords effectively to boost SEO, focus on creating high-quality content that is informative and relevant first and foremost. Then look for ways to incorporate those keywords into your content in an organic way. Search engines will reward websites for providing helpful and useful information about the topics their users are searching for.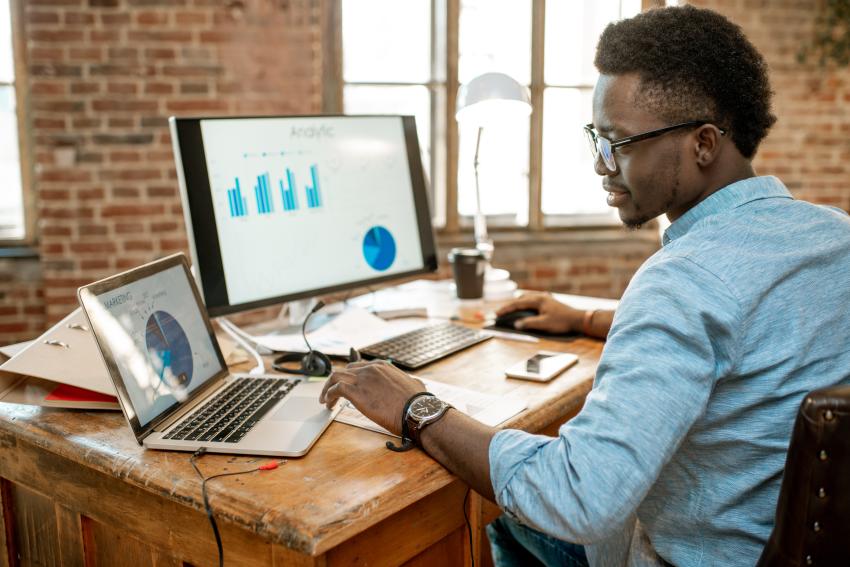 Track Your SEO Efforts & Monitor Results
Tracking and monitoring your SEO efforts is an important part of any content marketing strategy. You want to see what's working and what's not so you can adjust your approach accordingly.
Various tools can help you conduct keyword research and track data, such as keyword rankings, traffic sources, backlinks, social shares, and more. They provide valuable insight into your site's performance in search engine results pages.
It's also worthwhile keeping an eye on the analytics for individual pages of your website. This will give you a better idea of which pages receive the most visits, how long visitors stay on these pages, and other important information.
By tracking and monitoring your SEO efforts, you can quickly identify any areas where changes need to be made to improve your rankings. For example, if you notice that a particular keyword isn't performing as well as expected, it might be time to optimize the page for another keyword phrase instead.
Regularly tracking and monitoring results is a great way to ensure that your content meets its goals and stays up-to-date with the latest trends in search engine algorithms. With regular analysis, you can ensure that your website is always visible and relevant when users search for related topics online.
Use ProRankTracker to Effectively Track and Monitor Your SEO Efforts!
Regarding SEO, tracking, and monitoring are as important as the content itself. ProRankTracker provides a comprehensive yet simple solution for tracking your SEO efforts. You can easily track your rankings, search engine visibility from one intuitive platform.
Daily Updates: ProRankTracker will check the ranking of the terms you're tracking daily. Depending on your chosen plan, you can request additional updates whenever you want. Like that, you always stay up to date on your progress.
Web-Based Tracking: You can access ProRankTracker from any location since it is a web-based application that does not require downloads or installations.
100% Accuracy: At the forefront of our objectives is to offer dependable and accurate outcomes for rank tracking and reporting. We dedicate ourselves to achieving accuracy day after day because we know you must have trustworthy data.
At last we hope you found this guide on how to integrate SEO into your content helpful. And no matter where you are in your SEO journey, ProRankTracker can help you track, monitor and analyze your progress. With all of its features and easy-to-use platform, ProRankTracker helps ensure that your SEO strategy efforts don't go unnoticed!
https://proranktracker.com/blog/wp-content/uploads/2023/04/8-Tips-On-How-To-Integrate-SEO-Into-Your-Content.jpg
729
1094
David A
https://proranktracker.com/blog/wp-content/uploads/2020/11/prt-blog-1-1.png
David A
2023-05-05 10:00:32
2023-04-26 04:34:00
8 Tips On How To Integrate SEO Into Your Content