Snack Pack is the box with the top 3 mapped business listings that appear in some Google searches.

If you click on "More Places" on the bottom of the box, you'll get to the Local Finder results.

For some hospitality categories (for example, hotels and restaurants), no URL appears in the Snack Pack listings. That's why it is necessary to also add the business name when tracked.

You can track listings both in Snack Pack and Local Finder. 
When adding URLs/Terms, select Search Elements>Snack Pack / Local Finder Tracking Type and enter the URL and business name. 

In advanced add, make sure not to add any spaces between the URL and the business name (Example.com|Business).

Select search engines (Google for Snack Pack and Google LocalFinder for Local Finder), and add a location. 
If Local Organic tracking is selected in addition to Snack Pack for the same terms, both terms will be counted as only one term out of your terms capacity (in stats and reports it will be displayed as two terms).
Hospitality Snack Pack: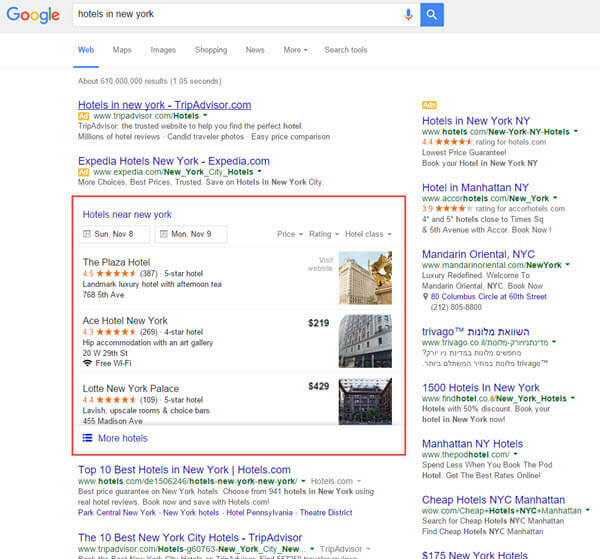 Hospitality Local Finder: