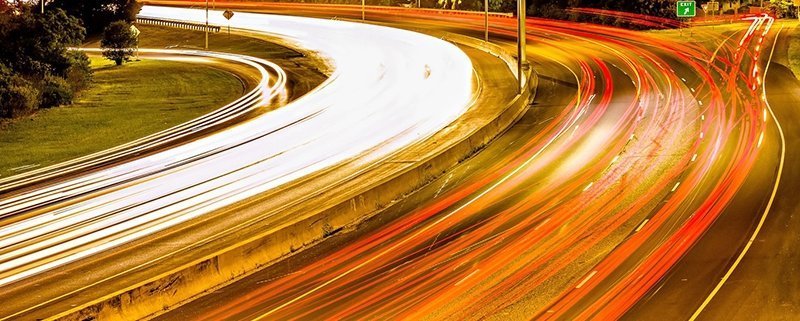 Webpage Loading Speed Insights from Google
You might think your webpages are fast enough, but are they up to Google's official standards?


Google's agenda with webpage loading speed is well known.


Webpage loading speed is a mobile ranking factor, and Google openly said that slow loading mobile pages will be effectively downgraded, in their organic positions.


Mobile ranks effect desktop ranks, so we might as well consider it as an overall ranking factor.


The premise behind it, is that faster loading webpages provide a better user experience, and therefore deserve to rank higher.


This premise has in fact, been backed by research quite extensively. So before you continue reading, you might want to check out our previous article about webpage loading speeds, and how the stats support the claim that faster is in fact better, for your bottom line:


The 3 Second Bounce: How Webpage Loading Speed Impacts SEO and Revenue


Webpage loading speed importance according to Google

The issue of speed is part of Google's plan for the future of how they will rank pages. In a recent article from Think With Google, Mary Ellen Coe the president of Google Customer Solutions, encouraged website developers and experts to consider loading speeds not as a onetime fix, but as an ongoing evolution of their websites.


She explains that improving speed on mobiles should be one of the priorities of optimization, since more than 70% of all internet traffic is done on mobile devices. Slow websites drive customers away and high bounce rates certainly don't improve your chances of being ranked highly.


Coe brings the case study of outdoor clothing company Dakine as an example. They used huge clunky image slideshows to dazzle potential customers with style, to showcase their products, but that came at the cost of loading speeds. An SEO audit, on loading speeds of their website (which we will show you how to perform at the end of this article) showed they could do much better, so they decided to take action.


By compressing image sizes, prioritizing content and other speed optimizations, they reduced the load time of its start page by 55%, their category pages by 48%, and their product pages by 65%. This cosmetic improvement of speed, might seem insignificant, if you don't realize just how valuable speed is, to your bottom line. The results were impressive to say the least – mobile traffic increased by 31%, and mobile revenue by 45%!


Another highly explored case study comes from one of the biggest private telecom companies in the world, Telefónica. After implementing AMP into their website, they saw a speed improvement from 6 seconds to 2 seconds, and subsequently increased CTR by 31%.


As the industry standards of speed advance, we are not talking about changes of seconds anymore, but milliseconds. Even 10 years ago, Amazon discovered that as little as 100 milliseconds of latency has impacted their bottom line by 1%, and that's with 2009 internet speeds and expectations. This was when most of the websites were not even properly optimized for mobile and users surfed at 3G speeds. So you can imagine what 100ms might mean today.


In fact, you do not even have to imagine, in 2017, Akamai, discovered 100ms of latency will impact as much as 7% of potential revenue, even for a small eCommerce website.


Google's webpage loading speed benchmarks for SEO

Last year Google published their industry loading speed benchmarks. It showed that while everything is indeed getting ridiculously faster, it's still manageable. So if you fall behind the average industry speeds, you can still catch up.


3 seconds loading speed is the limit you should not go above. Go beyond 3 seconds, and that's all it takes for 53% of mobile users to bounce.


Google analyzed 11 million mobile landing pages in a wide range of niches and industries and found that most of those websites were slow and bloated and had much more room to improve. 79% of those mobile landing pages weighed more than 1MB, 53% were over 2MB and 23% weighed a wicked 4MB.


Ironically they found that websites from the technology sector were some of the most bloated of all industries.


Other than that, they also trained a deep neural network to emulate human bounce and conversion behaviors to 90% accuracy rates. Besides scheming humanity's replacement, the neural network gathered some interesting stats as well:


1-3 seconds loading time increases the chances of a bounce by 32%
1-5 seconds – by 90%
1-6 seconds – by 106%
1-10 seconds – by 123%

The difference between the 1-3 range and 1-5 seconds is almost 3 fold, while the difference between 1-5 and 1-10 seconds, is less than a third. This supports the claim that you should strive to go below 3 seconds, and that beyond that it's just "slow" across the board.


Here's the final list of "best practices" according to Google after their research:


Average time to load content: below 3 seconds (as you may have guessed)
Average time to first byte: under 1.3 seconds
Number of individual content elements: fewer than 50
Total size of a mobile webpage: less than 500kb

If ever less was more, it's in 2019 and beyond.


How to properly check your webpage speed

There are many ways and tools on the market that can do a speed check, some more reliable than others. Here are 2 of the best ones:


PageSpeed Insights – This tool by Google will give you a report with a summary score, on the performance of a web page on both mobile and desktop devices. You will also get some suggestions on how that page can be improved.


Pro Rank Tracker's Audit tool – PRT's Audit tools comes with our SEO toolset. Simply add the URL you want to crawl, set the number of webpages that you want to check, and let the tool do its magic. You will get a detailed report with a general score that also checks speed:



You will get the report ready within minutes to hours (and not days like other audit tools take) depending on the number of pages you set for crawling.


The beauty of the tool is that it will do an overall test of your website's SEO health. You will be able to get a more complete insight, other than just speed that impacts your chances to rank.


After the adjustments have been made to your optimization, make sure to run the tool again and see if the score has improved. You will be able to see historic progress of your scores in the audit's historical graph.


Conclusion

Taking care of webpage speed issues is the most accessible fix for the laymen and might not even require an expert at its basic levels. Compressing images and removing clutter can be done by anyone who has admin access backstage.


There are plenty of case studies other than the ones Google did, that show significant ranking gains just from optimizing webpage loading speeds and removing clutter. So even if you don't plan to do an overall fix up of all your issues, at least be sure to take care of speed.


Finally make sure you subscribe to our blog, which is also very beneficial to your SEO!


Get that Speed Audit report for FREE

So, let's not beat around the bush.


If you want to try the most advanced yet simple SEO toolset on the market, NOW is your chance!


A 7-day free trial with all premium features unlocked.


No credit card required to activate it!


But in return, we ask that you seize this opportunity and make a real attempt to test our tool. We are here to answer any questions you might have and will even include this special Skype Session during the trial, to make sure you get started properly!


The Premium Features of the Free Trial

Deep Google rank tracking – exact geo-targeted location ranks, advanced rank types by mobile OS | device | UI language, SERP elements ranks – Local Pack, Map SERPs, and Video carousel.


1. SIX search engine rank tracking in ONE tool


2. Monthly keyword search volumes revealed for – Google, Bing, Amazon, YouTube.


3. A full SEO Audit for 1000 pages of your website.


4. See Full SERPs in action.


5. More than 13 types of 100% white label reports to try. We may have gone too far on this one, but we offer no limits to how many reports you can experiment during your test run!


6. MyRanks – a mobile app for your clients. Set a unique user name and password and have your clients download the app and follow their SE rankings live.


7. FIVE white label sub-accounts for you to try.


8. Discover hidden ranks with the Ranking Discovery Tool
https://proranktracker.com/blog/wp-content/uploads/2019/04/ISS_7018_12578b.jpg
345
800
ProRankTracker.com
https://proranktracker.com/blog/wp-content/uploads/2020/11/prt-blog-1-1.png
ProRankTracker.com
2019-04-24 15:50:49
2019-08-28 16:35:48
Webpage Loading Speed Insights from Google