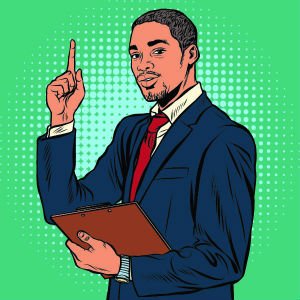 The 7 SERP features deemed irreplaceable by SEO experts
SERP trackers are a must-have tool in today's SEO environment. They're used by virtually every SEO and SEM expert with a basic understanding of how ranking works if they want to be efficient at what they do. But what are the most valued features in a SERP tracker, as rated by the majority of SEO experts? The answer is in this post!
After conducting a mass survey of SERP tracker usage among our users (and we have 40k+ of them), a pattern has emerged of features most sought after. These features are what make us the top choice over other SERP trackers in the market, and our excellence in providing them fueled the organic spread of PRT by word of mouth. Since a SERP tracker's user base is more or less the same across the board, this will be relevant to every SEO expert and SERP tracker user out there—not just users of Pro Rank Tracker. Let's take a deeper look at these top features.
Affordability – Now, price doesn't always win, but when paired with other quality features it sure does! Having a fair and affordable price point relative to valuable features was at the top of the list in our survey. SEO experts have a budget to go by, and it helps if the SEO tools they need don't cost them an arm and a leg. The affordability of quality features is actually one of PRT's major selling points. We keep our prices low by offering SEO-centered features, valuing efficiency, and unlike other SERP trackers, gaining our market spread organically by word of mouth. Since many SERP trackers bloat their tools with somewhat useless features, making comparisons can get confusing, and getting a good picture of relative value might be tricky. One of the best ways to see if a SERP tracker's price is really fair is to check the Price-Per-Rank (PPR)—that is, how much it costs to track a single rank. This is, after all, the whole purpose and essence of a SERP tracker. Simply divide the monthly price by the number of ranks that can be tracked. For example: If $99 USD per month allows 1,000 tracked ranks per month, that amounts to 9.9 cents per rank. That's your PPR. By the end of the day, you will be tracking RANKS, and possibly lots of them, so you need the PPR to be fair and affordable! Stack ranks instead of bills.
Accuracy – Not surprisingly, accuracy is very important for anyone doing SEO. The main objective of classic organic SEO is to get a keyword to rise in search engine ranks. To know the real progress your keywords and websites, and to know if your strategy carries any impact, you need to have accurate data about ranking changes. This is where SERP trackers become a necessity. In addition to keeping all the tracking data in one place, SERP trackers are far more accurate than manual checks. Even if proxy servers are used for manual checks, SERP trackers are more accurate because they are "clean" of proxy servers' personalization checks, which means remarkably less-biased results from search engines. Some SERP trackers on the market only reach 60% accuracy rates, which means the rank they show you can be several tens of positions off from your actual rank. PRT's rank-tracking algorithm is 100% accurate by comparison. If a SERP tracker doesn't publish their accuracy rates, it should be a warning sign of potentially sub par accuracy, so take note.
Reporting abilities – Any SEO expert who isn't promoting his own websites has his own clients to take care of and keep happy. To do that, one of the key factors is sending SEO ranking reports to keep clients in the loop on how their ranks are doing and if their money was well invested in your expertise. Reports need to be easily generated and accessible, and they need to be easy to read and understand. PRT's reporting can be adjusted to send anything from simple reports for the layman to highly advanced reports for the SEO savvy. The reports can be sent daily, once in any given period, or upon reaching a landmark of a set trigger. Setting tactical triggers is actually a great strategic tool, so read more about setting up tactical triggers here:
PRT's tactical Notifications Tool: Level up your SEO strategy
Daily reporting keeps your clients happy and up to date. It's like receiving their own personal ranking news. Over and above setting triggers and time intervals, the reports are highly customizable, with the ability to add notes before and after the data and to keep different report templates for different clients.
White label solutions – Your brand and logo are important—they are your trademark. SEO experts find the ability to white label reports a very valuable feature. First and foremost, it protects your brand. White labelling also allows you to appear as a big SEO agency, even if you're just a young business looking to grow and compete with the big guys since it replaces the tool's logo on clients' reports with your own. PRT can also create entire sub-accounts branded with your logo and forward those sub-accounts to a custom domain, thus keeping PRT 100% backstage. The ability to brand everything with your logo and company details will give you a fair fighting chance and will level the playing field. Just because you're smaller than the big players doesn't mean you don't offer quality and pack a good punch. We should know since we also started from small, humble beginnings before becoming an industry-standard SERP tracker. PRT is 100% white label, meaning everything can be branded with your logo and details.
Fresh daily updates – Are the ranks being updated at least once every 24 hours? Some SERP trackers in the marketplace may appear a great value at first, but they hide a secret which makes them so cheap. They will present supposedly affordable plans, but what they won't tell you openly (and reveal only in the small print) is that they update your ranks only once a week! SEO experts always prefer fresh, daily rank updates over week-old stale ranks. During the course of one week, your ranks may have had relevant changes you would miss if you only got a weekly update. Daily rank updates are essential to get an accurate read on how your ranks change over the course of an SEO campaign, and how they react to various strategies, and this is why this feature is so valued by SEO experts. PRT offers up to 3 super fresh daily updates on demand. Many users choose us simply because of this feature.
Google local rank accuracy – This is very important for anyone doing local SEO for Google, which is the majority of SEO nowadays. Remember the accuracy mentioned earlier? Well, the plot thickens with the addition of different types of ranks that each SEO campaign needs to track. You should know by now that ranks differ based on location, device type, platform type and various other personalization factors and that SEO is mostly centred on optimizing for mobile and local. Geo targeting has become inescapable, and people see different ranks down to town-level resolutions. The ability to know a rank down to a town level can be highly valuable, depending on what website you are promoting. For example, SEO experts of major companies that market and ship worldwide, competing with other giants, track tens to hundreds of thousands of different ranks for their keywords, just to get a clear enough picture of how well they're doing in search engines across all areas of interest for them. Another example of a need for such accuracy is a local business that only needs to know its own specific location's ranks, such as a local restaurant that might only need to know the ranks people in its location are seeing. Some SERP trackers can only get you an average Google rank, which may or may not be relevant for you. PRT goes far and beyond normal SERP trackers and can rank track down to neighborhood-level resolutions accurately, giving you the widest spread in the market for tactical local rank monitoring.
Search volume display – In the wake of Google's devastating keyword planner tool update, "low-paying" AdWords users have stopped seeing their keywords' search volume (essential for planning just about any SEO and SEM campaign because it allows you to evaluate the organic potential of a keyword to bring traffic). This change was particularly unfair for anyone doing organic SEO and doesn't even use AdWords to begin with. Many found it very valuable to be able to see search volume in their SERP tracker. Only PRT and a few others now offer this perk. With PRT, you can see the search volume for any keyword that you track, without spending your entire fortune on Google AdWords. You get it as part of our standard SERP tracking monthly paid plan with no additional fees! This alone can save you hundreds of dollars each month. Regardless if you are doing organic SEO or if you're an AdWords user, knowing a keyword search volume is a must. If you're not familiar with the history, read more about that here:
You can now see Google keyword search volume with PRT!
Needless to say, all the features you read about here are features PRT includes and excels at. Instead of developing useless and unneeded features, we chose to center around rank tracking and SEO and become the best at it. We preferred to be affordable and 100% accurate over spamming targeted ads all over the internet. As a result of this policy of "quality over marketing", PRT can offer you one of the lowest PPR on the market! (And you can check this yourself.)
So give PRT a try, and see for yourself why we are the most organically spread SERP tracker on the market!
Let us know your thoughts by commenting and sharing. Want to get updated with the latest ranking and search engine news and tips? Subscribe to our blog on the right column, and never miss out on a story again!
https://proranktracker.com/blog/wp-content/uploads/2017/07/ISS_12137_02374b.jpg
300
300
ProRankTracker.com
https://proranktracker.com/blog/wp-content/uploads/2020/11/prt-blog-1-1.png
ProRankTracker.com
2017-07-28 12:56:30
2017-12-14 22:09:03
The 7 SERP features deemed irreplaceable by SEO experts