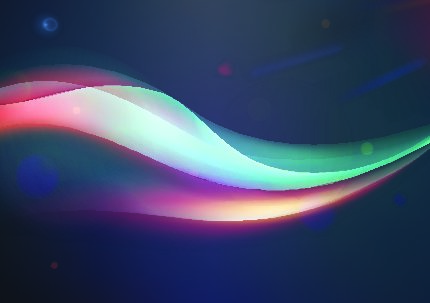 How PRT's sub-accounts can advance your SEO business
SEO sub accounts are a great feature offered by several major SERP trackers on the market. But what are their benefits? How can they help you use your SERP tracker more efficiently, impress your clients, and thereby lead to better SEO campaigns? This article is all about that. As usual, I will be referencing PRT's features in my examples.
For starters, just having sub-accounts as part of a SERP tracker's toolkit is a good way to gauge whether the agency rank tracker you're using is a professional tool for SEO, since it is bar none one of the best features available for delegating workflow efficiently among your colleagues. When leading several SEO campaigns for several different clients, or even working on a single large one, compartmentalising and creating an ordered structure are vital for a smooth operation—and ultimately a successful campaign. This is where PRT's sub-accounts come into play. Sub accounts are basically smaller, more limited PRT accounts. You have a single "admin account" for whoever is running point in the operation, and delegated smaller sub-accounts, each with its own custom permissions. The best way to understand what sub-accounts are all about is to simply show you, so here is what the sub-account set up page looks like:
Each sub account is assigned a unique user name and password, and you can even choose the language of the designated sub-account.
Permissions:
Admin – the highest level of

permission for a PRT sub user

. A sub account with this level of authorization is essentially duplicated from the main admin account, granting its user full access to all actions and areas of PRT (with the exception of having the ability to create additional sub-accounts). Assign this to colleagues or business partners

using the

agency rank tracker

.
Accounting – grants access to account details, billing and tickets, and is great for distributing tasks between accounting and SEO. If you're an SEO agency, this is a great way to separate tasks between SEO experts and the people in charge of accounting and finances. If you set up a sub-account for a client's use (which we'll discuss shortly as another great application to sub-accounts), you obviously wouldn't want to give him full access to your account.
Branded –

put YOUR company's logo instead of PRT!

One of the best parts of having sub-accounts

in our agency rank tracker

is that they're 100% white label. In fact, they're one of the highest forms of white-label solutions available to you since it effectively keeps PRT fully backstage. Imagine showing a potential client PRT's dashboard with your logo on it, making it seem like it's YOUR technology.
Here is PRT's dashboard before  being white labelled:
And after:
Editing URLs/Terms, adding Terms, adding/deleting URLs – This is where you tweak the permissions you want the sub account to have based on the user's level of involvement in an SEO campaign. This will also allow you to better manage your keyword quota among sub-accounts.
Updates on demand – Since you can have up to 3 rank-tracking updates on demand per day with PRT, it would be wise to limit who has control over those updates. Every update like this gives you a fresh and current picture of your ranks, which is in itself is a very valuable feature to have in a SERP tracker. The 3 updates per day apply to your ENTIRE account

(including all sub-accounts)

so that each keyword you track can be updated, giving you fresh ranks every time.
Assign Groups – Decide what ranking data is assigned to a sub-account. Groups are an organising property of PRT which mark the websites you are tracking. Each website can be assigned to a group, helping you organise and differentiate between campaigns. You decide which data each sub-account gets to see and edit; you can limit access to the data based on campaign permissions inside your business.
So, setting up PRT sub-accounts is easy, and overall it's a highly adjustable feature. When you know how to use it correctly, it can be tremendously helpful. Here are some awesome practical benefits and uses of agency rank tracker sub accounts:
Handling a large keyword quota successfully – Running even a medium-sized SEO campaign with the aid of a SERP tracker often requires tracking thousands of keywords on several different fronts (mobile, Google local, other search engines, etc.) for several different URLs. Handling all that data quota can be done much more effectively if spread among several people. This becomes especially crucial when you have a large volume of keywords to track, and compartmentalising all that data into several subaccounts can really make a difference in order and organisation.
Running several parallel SEO campaigns – SEO agencies and experts running several campaigns at one time can organise the campaigns into different sub-accounts, having full data separation between each campaign.
A classic solution for SEO agencies with several employees – The common way to distribute sub-accounts—give every employee their own sub-account with their username, password and unique permissions.
These are just the most common uses…the possibilities are, of course, up to your imagination.
Why sub-accounts are also great for solo SEO experts and small SEO businesses
SEO sub accounts are a smart organisational solution, but they can be much more than that! So far, most examples have been about SEO agencies and delegating workflow among several people, but did you know using sub accounts can benefit you even if you're just running your business as an independent SEO expert? Sub accounts are an amazing way to impress clients and increase your chances to close more deals. For example, one of the best non-organizational ways you can use sub-accounts is as a selling point for new clients by giving them access to their own sub-account branded with YOUR company's logo (a 100% white-label feature, don't forget). You can adjust their sub-account to have their relevant ranking data with read-only permissions without worrying about misuse issues. Small SEO businesses can essentially appear like large SEO agencies with their own rank-tracking platform and have a better fighting chance against bigger agencies (that also, most likely, have their own rank-tracking platform—but the beauty is, their rank-tracking technology will not be as advanced as PRT's that offer sub user access).
Sub accounts are an immensely useful feature if used properly. If your current SERP tracker doesn't offer sub-accounts, you are more than welcome to give PRT a test drive and see for yourself the value of having sub-accounts at your disposal. You're a PRT user, and you still haven't made your first SEO sub account? Start creating sub-accounts today!
Let us know your thoughts by commenting and sharing. Want to get updated with the latest ranking and search engine news? Subscribe to our blog on the right column, and never miss out on a story again.
https://proranktracker.com/blog/wp-content/uploads/2017/06/02J58137-1.jpg
303
430
ProRankTracker.com
https://proranktracker.com/blog/wp-content/uploads/2020/11/prt-blog-1-1.png
ProRankTracker.com
2017-06-15 17:28:50
2023-07-03 16:46:59
How PRT's sub-accounts can advance your SEO business