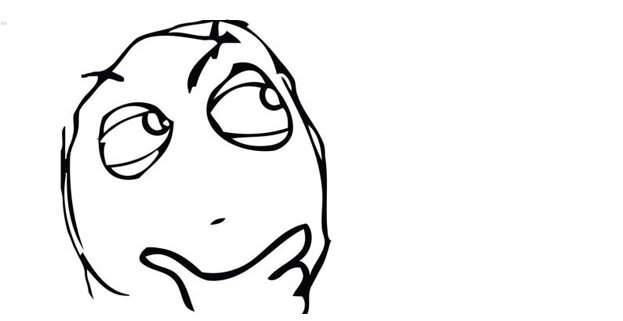 Cross-checking The Web Ranking Reports From Your SEO Expert
This subject is for the SEO beginners and laymen who aren't doing any SEO directly but are either hiring an SEO agency to do SEO for them or have their own SEO expert working in their company. 
First of all, this article requires you to have a SERP tracker, so if you don't have one yet, go and get one ASAP because as you will see, there are cases where even if you're not doing your own SEO rank tracking, you still need one. Start by reading these two articles about why it's important to always use a SERP tracker if you're into SEO in any constellation:
The SERP tracking basics for every SEO campaign
Why you simply can't do SEO without a SERP tracker
Now let's talk about a real-life scenario: Sometimes the SEO expert you hire to bump up your website's ranks does his job splendidly. He is fully open about the process, has a good portfolio of past case studies and satisfactory results, he sends you progress reports to show you how your ranks are faring, he gives you competitor analysis, and he always has a clear and open communication channel with his customers. 
But sometimes you can get unlucky with your hire; perhaps it's someone who's fresh in the business and isn't great at his job yet. Perhaps you hired your second cousin's husband and he just doesn't take this job seriously enough. Or, maybe you just hired someone shady who only does a half-assed job, and to top it all acts vague and mysterious about the process as if it's some form of magic voodoo rocket science and sends you web ranking reports that don't make sense. 
Luckily it's not common, but the horror stories are out there, folks. Not everyone who claims he knows his SEO is a real professional, and at least some of you that are reading this article will identify with what I'm saying. They might boast that they use a range of SEO tools and use super advanced web ranking techniques to justify their high service costs. Everyone knows that SEO isn't cheap and it becomes even more aggravating when you pay top dollar and get little to no results.
So, what can you do if you have all this doubt, or if you simply want to cover your bases and feel more secure that the job is being done correctly? Is there an SEO tool with a UI designed for newbies that will show your search engine ranking as clear as the day? To the rescue come the SERP trackers! 
Cross-checking Using SERP Trackers
To find out how your ranks are REALLY doing, you have great SEO tools out there which are simple to use and give you relevant data about your SEO campaign. Most important of all, they let you double check your SEO expert in case you have doubts. In most cases, a free or basic account would actually be enough to get the job done, as you most likely only need to sample just a few keywords (20-100) to get a clear picture of whether your expert knows what he's doing and if his promises will get results.
Some of you might cross check manually by simply searching google.com using incognito, but as I've mentioned in several articles in the past, checking manually simply doesn't work. Worse still, it gives you a downright INACCURATE picture of your ranks and will make you think your expert is doing a lousy job—while in fact, you're the one to blame here by doing the incorrect rank tracking without the use of a trusted SERP tracker. In fact, many of our users who are wonderful at their job as SEO experts often complain that their customers try to cross check their ranks manually, ironically getting a warped picture of ranks that are actually doing great in the search engine charts. 
With PRT, the custom reports that are sent to customers show ranks and progress as accurately as you can get in today's market of GPS targeting and personalization. Plus, our web ranking reports are clear and easy to understand so that even those not familiar with SEO can quickly comprehend the results of your efforts.
If the reports your SEO expert sends you are complicated and unclear, you should demand something better. An SEO expert ought to give you up-to-date, easy-to-read data about the progress of your ranks, and if he can't, it simply means he isn't using the right tool (not all SEO tools out there provide user-friendly data).
So, if you find yourself in a position where your "expert" isn't doing his job properly, makes vague unfulfilled promises and just gives you an untrustworthy vibe, you should consider switching to a proper SEO expert (even if it's more expensive!) and track your progress yourself until you find that honest SEO expert that can deliver results.
Incidentally, PRT is a SERP tracker that's 100% accurate, and you can sign up for free and basic plans especially for those needs. Our tech support team specializes in helping users of all backgrounds and levels of SEO skill. Thanks to a user-friendly, simple-to-grasp UI, we have many SEO beginners as well as hardcore SEO agencies and leaders. You won't need separate tools for generating Bing and Yahoo! ranking reports because PRT can provide you with all the data you need for an accurate picture of your search engine ranking.
Take us for a spin today and find out what really goes on behind your ranks!
https://proranktracker.com/blog/wp-content/uploads/2016/08/suspicious2.jpg
324
623
ProRankTracker.com
https://proranktracker.com/blog/wp-content/uploads/2020/11/prt-blog-1-1.png
ProRankTracker.com
2016-08-29 17:01:56
2023-03-09 00:12:02
Cross-checking The Web Ranking Reports From Your SEO Expert